Flannel shirts are versatile but not as easy to combine with other items as some might think. The question is, can you wear a flannel shirt with sweatpants?
A flannel shirt can easily be worn with sweatpants. Layer an unbuttoned flannel over a white T-shirt and combine them with cuffed, neutral-colored sweatpants and a pair of sneakers.
Although that's the short answer, there's more to it.
Here are some essential tips for wearing a flannel shirt with sweatpants in the most effective way possible.
Let's get to it.
1. Make Sure It's Appropriate
Flannels are a pretty casual item already, but sweatpants take things to an ultra-casual level.
In fact, it's tough to get more casual than this combination. It's a perfect example of casual streetwear when it's done right.
The best way to approach it would be to fully embrace this casual aesthetic and not try to make it anything else.
It could never be considered "smart-casual" and so wouldn't be appropriate for these settings.
But for hanging out with friends, heading to the park, going to the movies, and eating at budget restaurants it would be ideal.
If you feel as though the setting you're dressing for is truly casual, the flannel and sweatpants combo may be the one.
2. Layer It Over A T-Shirt
The "flannel over T-shirt" look works incredibly well with sweatpants as it really does hone in on the casual streetwear aesthetic.
While you could simply wear a buttoned-up flannel shirt alone, they tend to work a lot better as outer layers.
Wearing a T-shirt under the flannel shirt so that it's clearly visible gives you a couple of benefits.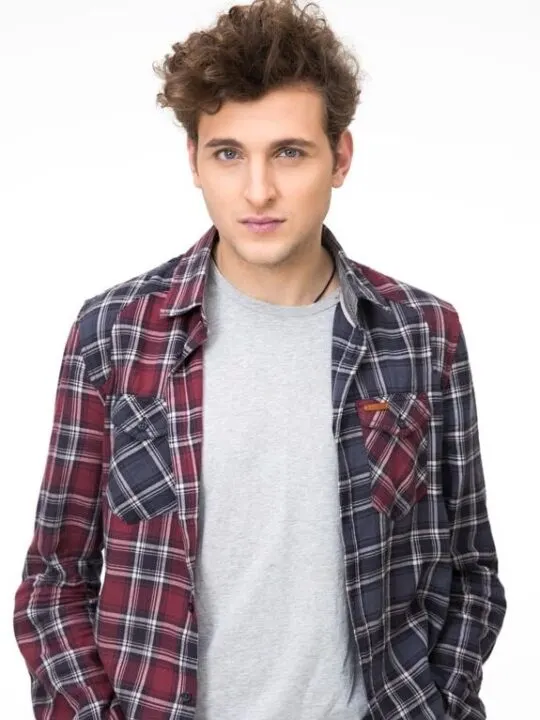 One is versatility when it comes to the weather.
It's ideal for those climates where the temperature tends to fluctuate. If it's warm during the early afternoon, you can take the flannel off.
But as the temperature drops later in the evening, you can pop it back on. In this way, it could make for a great alternative to a hoodie or a jacket.
Another benefit of layering a T-shirt under your flannel would be color blocking. You can use the opportunity to add another color into the mix using your T-shirt.
Flannels are generally pretty loud and in-your-face, even when the colors aren't particularly bold or bright.
The reason for this is the obvious plaid or tartan patterns they usually come in.
Because the flannel is often quite striking, stick to a neutral color for your T-shirt.
It's hard to go wrong with a white tee, but other muted colors like beige, light grey, or olive green would also work.
If the predominant color of your flannel is dark, go for a light tone with your T-shirt to add some contrast.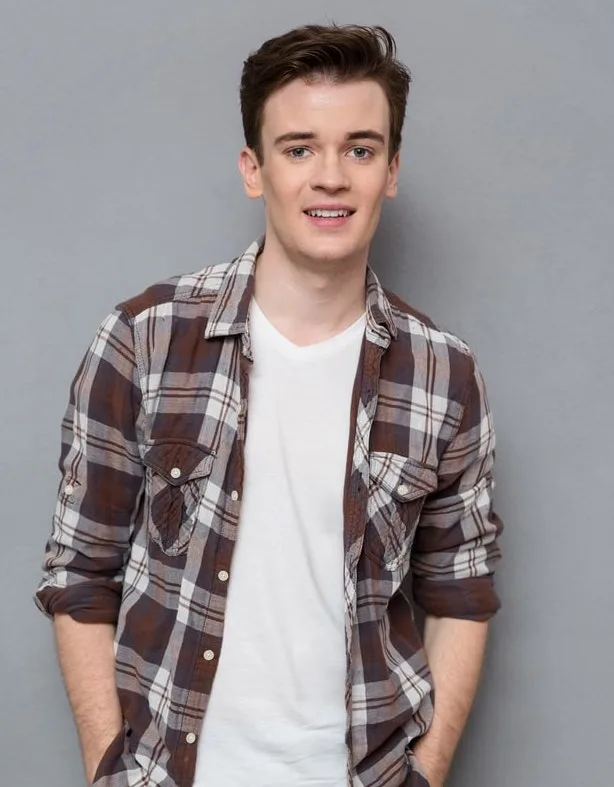 3. Unbutton The Flannel Completely
This is yet another way of really embracing the casual aesthetic when wearing a flannel over a T-shirt with sweatpants.
While you could keep a few of the flannel buttons done up, keeping them all unbuttoned is a great way to go.
For one, the T-shirt you're wearing under it will be fully on show.
In addition, it just works well with sweatpants.
Think of it as using the flannel shirt as a super light jacket of some sort.
As a side note, you could actually experiment with tucking the T-shirt into your sweatpants.
While the look is pretty '80s, it's still pretty commonly seen and can really work when it's done subtly.
4. Neutral-Colored Sweatpants
Remember, the flannel shirt is likely to be the loudest and most in-your-face item you're going to be wearing.
Because of this, it's good taste to go subtle with the other items you're wearing.
We've already talked about how going neutral with the T-shirt would be a good idea.
But the same goes for the sweatpants themselves.
Stick to neutral, muted tones for your sweatpants and you'll find that they're going to be much easier to pair with practically any color of flannel you can think of.
Once again, try to contrast light with dark.
If your flannel shirt is pretty dark (eg. the classic black and red), consider a pair of light grey sweatpants.
Here's an example of a pair on Amazon:
If the flannel is on the lighter side (eg. white with black criss-crossing stripes), consider dark grey sweatpants instead.
Try to get some contrast between the flannel and the sweatpants, but do stick to muted and neutral colors for the sweatpants to balance out the loudness of the flannel shirt.
5. Cuff The Sweatpants (A Little)
Sweatpants don't always come with elasticated hems that can easily be cuffed like joggers.
But it's still pretty easy to do it.
To "cuff" a pair of sweatpants would be to roll up the hem (i.e bottom edge of the legs) once, twice, or even more.
It'll make things look even more casual, but when you're wearing a pair of high cut sneakers, for example, it's a great way to show them off.
It's also worth considering if you're wearing a branded pair of socks you want to show off too.
Cuffed sweatpants work well when you're going for a classic streetwear vibe with the flannel shirt you're wearing.
While it's perfectly fine to leave your sweatpants loose and uncuffed, consider cuffing them if you want your footwear to be fully on display.
Cuffing the sweatpants would also help to give them a more tapered silhouette if that's what you're going for.
Baggy sweatpants can sometimes come across as quite untidy and would be more appropriate for lounging around the house. Unfortunately, this is even more true when wearing an unbuttoned flannel shirt.
You'll want to try and make sure the sweatpants still look presentable.
One way of making them look more tapered would be to cuff and pinroll them. Pinrolling is a form of cuffing where a bit of fabric is pinched and tucked into the cuff so that the sweatpants would look more tapered at the ankles.
It's especially useful with sweatpants where you don't have elasticated hems.
6. Consider A Hoodie
The flannel over hoodie look has sort of become a staple of casual streetwear. It's pretty easy to make it work and definitely worth considering during the colder months of the year.
You would wear the hoodie under an unbuttoned flannel shirt, with the hood fully popped out and on full display at the back.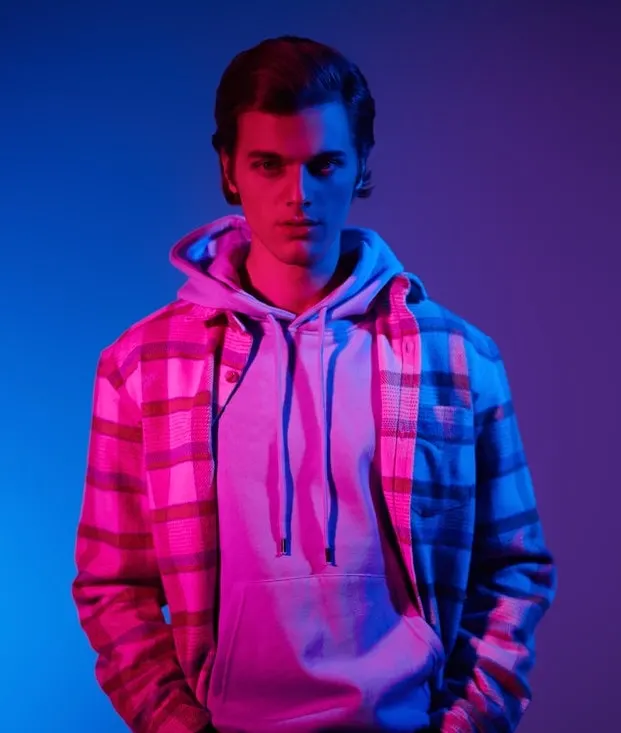 The same principles of color matching and sticking to neutral tones applies to the hoodie as well.
The great thing about this combination is that hoodies and sweatpants work so incredibly well together.
Adding a flannel shirt into the mix is just a way to make it look a whole lot more interesting and visually striking.
It's worth mentioning that you do want to carefully consider sizing if you're going for this.
In general, you'll need a flannel shirt that's larger than what you might be wearing if you were simply wearing it over a T-shirt.
This is because the thick cotton of a hoodie is harder to stuff under a regular-sized flannel shirt. It'll probably look tight and bulky which isn't great.
Just something to bear in mind if you feel this might be a look you want to try out.
7. Round Things Off With Sneakers
Finally, it's tough to pull the flannel and sweatpants combination off without a pair of sneakers to round things off.
The beauty of it is that you can wear practically any type of sneaker you want.
Remember, if you're wearing high cut sneakers you may want to consider cuffing the sweatpants or simply wearing sweatpants where the hem doesn't reach the ankles.
Overall, it's hard to go wrong with sneakers here. In fact, trying to wear other types of footwear usually doesn't look right.
Sneakers have become the most important style of footwear within the world of streetwear and it's tough to get away with wearing anything else.
While it isn't essential, it's definitely strongly advised.
Use this tip, as well as the others in this list, to craft a flannel and sweatpants look that works for you. Take your personal preferences into account, as well as the setting you're dressing for.
Enjoy.
Ready Sleek founder. Obsessed with casual style and the minimalist approach to building a highly functional wardrobe. Also a fan of classic, vintage hairstyles.