Buzz cuts with skin fades are everywhere at the moment. It's a trend that's rapidly grown over the last few years and it doesn't seem to show any signs of slowing down.
It's modern, it's urban, and it's easy to maintain.
Although the name may conjure up a specific style or image in your head, there are many variations of the buzz cut with skin fade. There are different types of buzz cut and different levels of fades.
I wanted to use this opportunity to broadly explain the anatomy of this category of styles. This is crucial in being able to recognize one when you see one.
Then, I'll show you some great examples to inspire and motivate you to seek the one you want.
Let's get to it.
What Is A Buzz Cut With A Skin Fade?
It would be a good idea to describe the components of this style individually.
A "buzz cut" could refer to a number of different styles that share some common features. They are all short and trimmed using a clipper.
The main ones to understand are as follows:
Induction Cut – Hair is trimmed to the same length all over.
Crew Cut – Hair is significantly longer on top when compared with the short and buzzed sides.
Burr Cut – Hair is slightly longer on top (by a few mm).
That's a very broad categorization of buzz cuts. Yes, there are definitely variations of those three styles. These variations could be defined by the length, texture, shape, and more.
However, if you're able to identify a buzz cut as a subtype of one of those three styles, you've got a pretty good understanding.
It's time to discuss what a fade is. A "fade" refers to the gradual tapering of hair at the back and sides – increasing in length from bottom to top.
There are many different types of fade. They vary in terms of how high they are – low (just above the sideburn), high (at the level of the temples), and mid (in between).
They also vary in terms of the shape. A "drop" fade is named as such because it drops behind the ears. A "burst" fade has a semi-circular pattern and appears to radiate outward from the ears.
Fades also vary in terms of what length the fade starts from. As I mentioned earlier, a fade is the gradual increase in length from bottom to top. The bottom length could technically be any length, as long as the length increases as you go up.
The larger the discrepancy between the bottom length and top length, the more pronounced and sharp the effect.
This is where skin fades come in. A skin fade is named as such because the fade starts with shaved skin and then increases in length as you go up toward the top. The level to which the hair is shaved is up to you.
Tying it all together, a "buzz cut with a skin fade" refers to any of the buzz cut styles (detailed above) coupled with a glorious fade that starts at the level of the skin.
So slick and so elegant.
6 Great Examples Of Buzz Cuts With Skin Fades
Here are some impressive examples of the style that you can draw upon heavily for inspiration.
I've included Induction Cuts as well as Crew Cuts to give you a broader overview of what a "buzz cut" can look like.
1. Bearded With A Skin Fade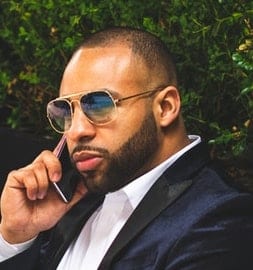 It's no secret that buzz cuts and beards go very well together. The style in this picture looks great; the stubble beard is immaculately shaped, the buzz cut is of a similar length, and the two are blended together seamlessly by a skin fade.
The sharp line up gives it a very sleek and thoroughly modern edge. It isn't easy to maintain or to DIY; fading a beard into a buzz cut does require some technical skill.
But the maintenance requirements are far outweighed by the possible benefits. It's a great way to stand out.
Whether it's stubble or a longer beard, it's important that the borders are well-shaped and well-maintained when blending it into a skin fade.
It's important that the facial hair looks intentional and sharp. An effect as sleek and modern as a skin fade doesn't go well with an untidy and poorly-groomed beard.
2. A Sophisticated Low Skin Fade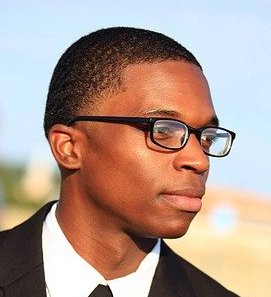 A low fade typically ends just above the sideburn. The low skin fade is a great one for men looking to test the waters with skin fades but don't want to commit to a higher one just yet.
It's a subtle touch. Tapering the sides just enough to make it noticeable without making it an overwhelming focus of the style.
As you can see from the picture above, the skin fade does work very well with a simple induction buzz cut. The glasses are a very nice supplement to the style as well.
Buzz cuts do go great with glasses as well, on a side note.
3. A Number 1 With A Skin Fade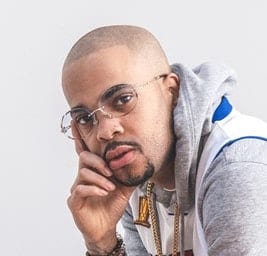 The greater the difference in length between the skin fade and the hair on top, the more pronounced the effect will be.
If you've got a long Crew Cut with a pompadour, having a skin fade on the sides is going to be a more noticeable contrast.
However, having a very short buzz cut doesn't mean a skin fade won't look as good. The effect is more subtle, simply because the hair all around is so short in any case. But this subtlety is one of the best things about it.
When done well, even the shortest of Induction Cuts can be made a little bit more interesting with the simple addition of a skin fade.
In the photo above, for example, a lined up Number 1 haircut with the fades sided down produces a very sharp and sleek effect.
The goatee adds a very nice touch too. **Goatees work well with buzz cuts** because they can add prominence to the chin. Trimming the hair so short can sometimes make the face look rounder than you may have initially anticipated.
It depends on your face shape of course, but being unable to style the hair to adjust the shape of your head may restrict you in this respect.
Growing a goatee is a simple way to elongate the chin and face if trimming a buzz cut makes your face look rounder than you would have liked.
4. Lined Up Crew Cut
I wanted to include a couple of Crew Cuts in this list so you could get as full an understanding of this topic as possible.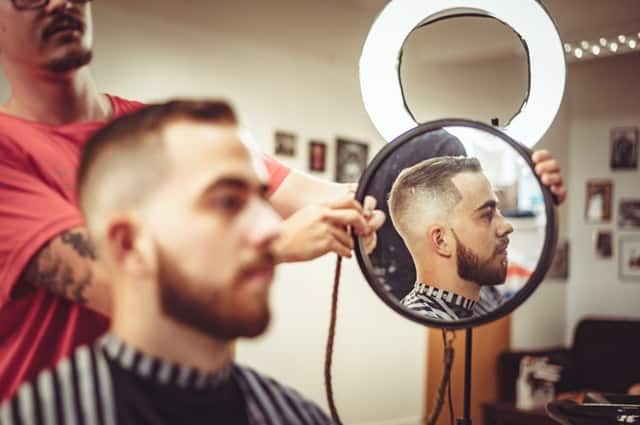 As you can see, the sides are buzzed short. In this case, down to the skin. The hair on top is significantly longer and adds a huge amount of versatility. You're able to style, slick, or spike the hair however you want to. This isn't possible with shorter buzz cut styles.
What's great about pairing a skin fade with a Crew Cut is that the contrast between the shortest hair (beneath the skin fade) and the longest hair is pretty drastic. The skin fade is more noticeable and attention-grabbing.
In this picture, the barber has skilfully added a line up to give it that extra bit of polish. Straight, sharp lines instead of a natural hairline can give the haircut a very dapper edge.
Plus, this is yet another example of how a full beard can work fantastically when it flows into a skin fade. In this case, the beard is lined up just as well as the hairline, with a meticulously sculpted cheek line and neckline.
5. Curls And A Skin Fade
Curly buzz cuts can be very effective. You could almost think of them as a pretty simple solution to curls that are difficult to manage – trim them down short.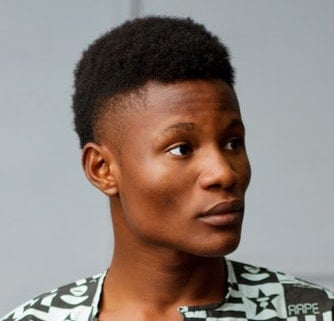 The picture above is of a long curly crew cut with a fantastic skin fade.
It's a great example of how trimming the sides down this short (i.e down to the skin) can make the jawline and cheekbones look more pronounced.
How short you want to go with your curls is a personal decision. The second item on this list is a good example of curls trimmed down to an induction cut.
The shorter you go with it, the easier it is to manage. But a long curly crew cut like this can look so striking that it may be worth the extra maintenance requirement.
6. Hard Part With A Skin Fade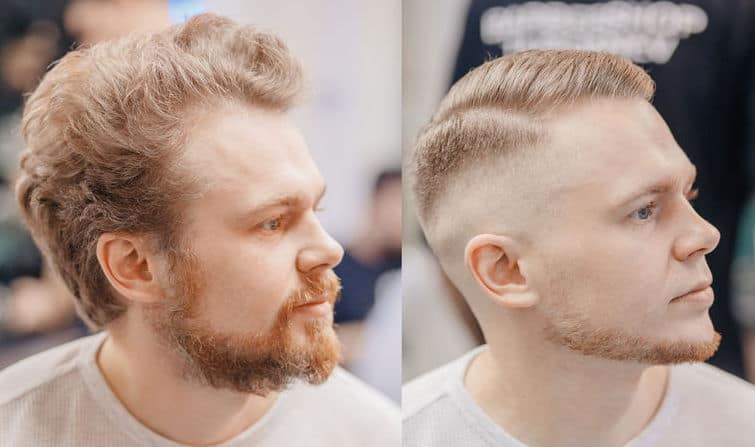 Hard part styles can give the hair a lot of definition and a very modern edge. A side part such as this often looks debonair and sophisticated. It gives the hair precision, structure, and shape.
The before and after style picture is great to see because it shows how different the facial structure can look when long, messy hair is trimmed down to a buzz cut with a skin fade.
The jawline looks so much more pronounced and well-structured.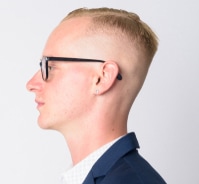 The high fade almost absorbs the mild receding hairline as well and makes it look much less obvious. Buzz cuts are great for men with receding hairlines.
Transformation photographs such as this are pretty exciting to see.
Here's another great example of a Crew Cut with a side part and skin fade.
Conclusion
There you have it. Another buzz cut article – I do love them.
Adding a skin fade to a buzz cut doesn't seem like it would have that profound an effect. But it's the little nuances like this that can really differentiate a great style from simply a good one.
It may not be an easy one to DIY. Sure, you'll find tutorials that teach you how to do it. But my advice would be to trust a good barber to do it for you – this is one you want to get right.
You've seen several examples of how the style can really add definition and accentuate the shape of the face.
If you were on the fence, it's certainly one to try out at least once. It's so difficult to predict what you'll look like with a skin fade without actually trying it out first hand.
Enjoy. Have fun with it.