The many unspoken rules around funeral attire can make it confusing, to say the least. While the answers can be tough to find at times, the risk of underdressing is very real. The question is, can you wear shorts to a funeral?
Shorts should never be worn to a funeral as they will always look too casual for the setting. This will risk disrespecting the bereaved family and the other funeral guests. Shorts will also stand out at a funeral, drawing unwanted attention on a day when you don't want it.
Although that's the short answer, it's definitely worth digging deeper.
After going through the key reasons why you should never even consider it, I'll go through some good alternatives to shorts you can wear to a funeral instead.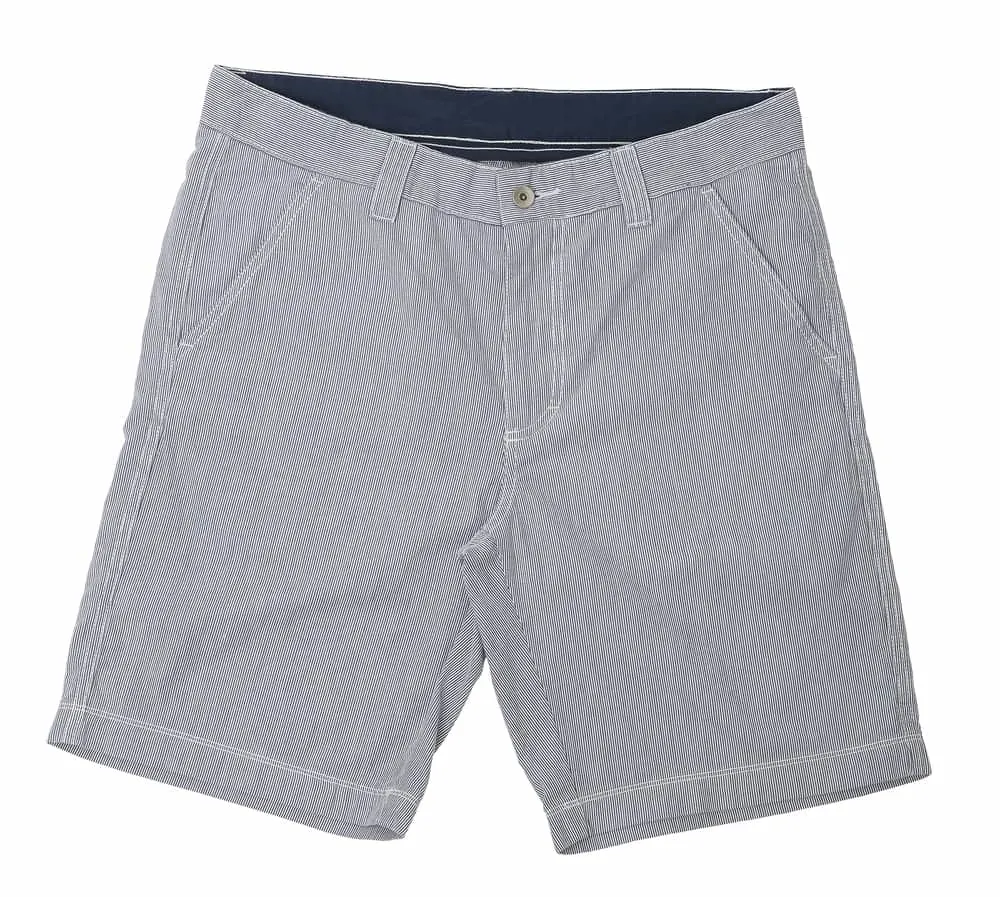 3 Reasons Why You Should Never Wear Shorts To A Funeral
After reading these, there probably won't be any doubt left in your mind.
1. It's Disrespectful
Wearing shorts to a funeral is generally considered pretty disrespectful.
Even to the most laid-back of families, seeing someone attend the funeral of a loved one in shorts can be frustrating.
While it isn't an occasion where the dress sense of the attendees is considered a priority, it's still an event where a certain standard of appropriate clothing is expected.
The trouble with wearing shorts is that it makes it seem as though very little effort has been put into getting ready for the occasion.
On a day where you want to show as much respect for a lost loved one as possible, the least you could do is show that you've put some effort into dressing.
Wearing shorts – an item you could literally wear while lounging around your house – is a quick way to achieve the opposite.
This poses a problem, as those around you that don't know you very well may take it as a sign of disrespect.
Overall, even in warm weather conditions, there are much better alternatives to shorts (as we'll go through later on).
2. They Stand Out
A funeral is an event at which you'll want to draw as little attention as possible. You want to blend seamlessly into the crowd to ensure that the attention is on the bereaved and their family.
You don't want to wear anything that'll come across as attention-grabbing as this isn't the day for it.
In fact, doing so will usually come across as distasteful.
One way of doing this is to overdress for the occasion – for example, by wearing a boutonniere, or a pocket square with an elaborate fold.
But another way of drawing attention with a choice of attire is to underdress. It's when what you wear is simply too casual for the setting.
Wearing shorts will do exactly this. It'll lead to underdressing that stands out and draws attention.
At a funeral, this is exactly what you don't want.
3. They're Hard To Combine With Formal Items
The trouble with shorts is that no matter how "dressy" they may be, they're tough to pair with other formal items.
One common excuse people make for wearing shorts to a funeral is that it's acceptable because they're combining them with more formal items.
In other words, they're going to ensure that the shorts are the most casual piece of clothing in their outfit.
This may well be true, but it isn't as easy as it seems.
Trying to combine shorts with more formal and "funeral-appropriate" items such as long-sleeved shirts, blazers, and dress shoes, usually comes across as awkward and out of place.
Unfortunately, these dressier items are pretty tough to pair with shorts for settings such as funerals.
Attempts at doing so usually don't turn out well.
It's almost like you're trying to go "halfway" with your outfit, reluctant to fully commit to a smarter aesthetic.
Instead, go all the way. You don't need to dress ultra-formal. In fact, that can be just as bad.
Consider the following alternatives instead.
Alternatives To Shorts For A Funeral
These alternatives to shorts work well because they strike a good balance. They're formal enough to look appropriate for a funeral, but not so formal that they come across as attention-grabbing.
In addition, they're also quite comfortable during the summer months.
If you're considering wearing shorts to a funeral, there's a good chance summer comfort is important to you as well.
Dark Chinos
Chino cloth may not be the most comfortable fabric during the summer, but it's still breathable enough to be acceptable.
Chinos are great because they're versatile. They do lie more toward the casual end of the spectrum – you won't look quite as formal as you would with slacks or a 2-piece suit.
But they're still formal enough to be acceptable in most circumstances.
However, to ensure you don't underdress, make sure you pair it with more "formal" items.
If you aren't keen on a dress shirt, an Oxford shirt would usually be enough. Add a blazer and a pair of dress shoes and you should be fine.
Notice how I specified "dark" chinos. When it comes to funerals, the darker your clothing, the better.
Dark items are considered more traditional at funerals, so a pair of navy blue chinos would work better than khakis, for instance.
Dark Slacks
Dark slacks (i.e dress pants) are a notch more formal than chinos and probably an even better choice because of that.
Dress pants are different from suit pants because you don't need to wear them with a matching jacket.
Because of this, you've got more options. You can combine a pair of dress pants with a non-matching blazer or sport coat and it would look perfectly fine.
2-Piece Linen Suit
I've specified linen suits for a reason here. To be honest, any business-professional suit would probably be a safer play.
But if someone is considering wearing shorts to a funeral, there's a good chance it's going to be hot there.
Because of this, the fabric you choose for your outfit does make a difference. At the end of the day, you don't want to feel uncomfortable throughout the service.
Linen is famous for being very breathable and comfortable in warm weather.
While it won't look quite as traditional and formal as worsted wool or even cotton twill, it should still look acceptable if you choose one in a dark and neutral color.
Navy blue or charcoal are good options.
Frequently Asked Questions
Here are the answers to a couple of frequently asked questions on the topic to really round things up.
Can You Wear Dress Shorts To A Funeral?
Dress shorts should not be worn to a funeral. Even more formal-looking shorts like these will usually come across as too casual and will risk disrespecting the bereaved family and other funeral attendees.
While wearing dress shorts would probably be more acceptable than casual-looking shorts, they still shouldn't be considered a good choice.
There are more appropriate options that won't look too casual but will also be relatively comfortable in warm weather.
A chinos and blazer combination or a 2-piece linen suit are both better options.
Can You Wear Jean Shorts To A Funeral?
Jean shorts should never be worn to a funeral. The rugged texture of denim will make any pair of shorts look even more casual. Overall, jean shorts will most likely come across as distasteful and disrespectful at even the most relaxed funerals.
Avoid it at all costs. Even long jeans shouldn't be worn to a funeral. Jean shorts take things a step more casual still, making them unacceptable in the vast majority of cases.
Conclusion
Hopefully, that should clear up any confusion you may have had before.
Shorts should never be worn to a funeral as it simply isn't worth the risk of underdressing.
Consider the alternatives listed in this article instead.
Ready Sleek founder. Obsessed with casual style and the minimalist approach to building a highly functional wardrobe. Also a fan of classic, vintage hairstyles.