Color coordinating socks and shoes can be tough, but what if you're working with "non-colors"? More specifically, can you really wear white socks with white shoes?
White socks can easily be worn with white shoes, especially sneakers. The combination often produces a simple, minimalist aesthetic. Consider wearing dark shorts or pants to contrast the socks and shoes.
You just got the short answer, but there's a whole lot more to it.
After going through some essential tips for pulling this combination off in the most effective way possible, I'll run through a couple of FAQs to really round things up.
Let's get to it.
7 Tips For Wearing White Socks With White Shoes
As always, consider all of these tips before putting your outfit together.
While it's tough to go wrong with this combination, there are definitely better ways of doing it, as well as worse ways.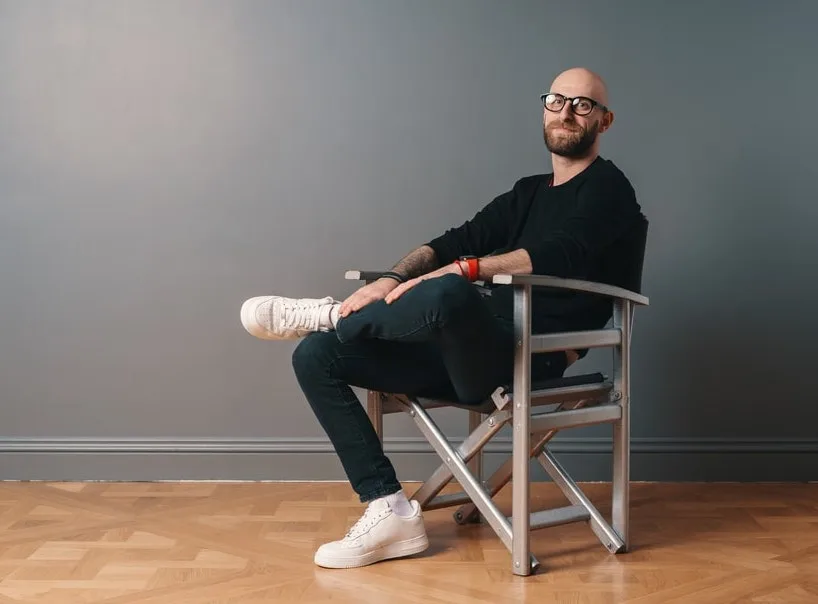 Stick To White Sneakers
While white shoes of all varieties do exist, stick to white sneakers. This is the most common style of white shoe you're likely to find in any case.
The white socks and white sneakers look works a whole lot better than other white shoe styles.
It's a combination that really works best in casual and athletic settings. Avoid wearing it in any dress code more formal than "smart-casual".
While any sneaker style could be appropriate, here's a rundown of the three main sneaker styles you should know about:
Low-Tops: End below the ankles. Perfect for when you're wearing white ankle socks.
High-Tops: End above the ankles. They'd work better with white half-crew socks or even crew socks.
Mid-Tops: Least common. They end somewhere between a high top and a low top.
Think About Branding
When you're looking for more of a streetwear aesthetic, picking white socks and white shoes with obvious branding is often the best way to go.
They don't need to be high-end Nikes, by any means.
But going for well-known streetwear brands with the branding visible and obvious on the sneakers/socks will make it clear that you're going for a streetwear aesthetic.
Think Adidas, Converse, Reebok, Vans, Nike, and so on.
You could take things a step further.
Matching sock and shoe brands can really produce a polished and intentional look. For example, a pair of Adidas socks worn with a pair of Adidas sneakers.
While it isn't essential, it's the little nuances like this that can really make all the difference.
Here's an example of a pair of white Nike sneakers with obvious branding:
Consider Sock Length
The white sock and white sneaker combo can look very different depending on the sock length you choose.
Here are the main sock lengths you need to know:
No-show socks – Also called "low profile" socks, these aren't visible even under low-cut shoes such as boat shoes and moccasins.
Ankle socks – They end at the ankles – low, but not invisible.
Mini-crew socks – These are around 6" in height and end below the mid-calf but above the ankles.
Crew socks – Incredibly popular. They end at the mid-calf.
Over-the-calf (OTC) socks – They end just below the knee.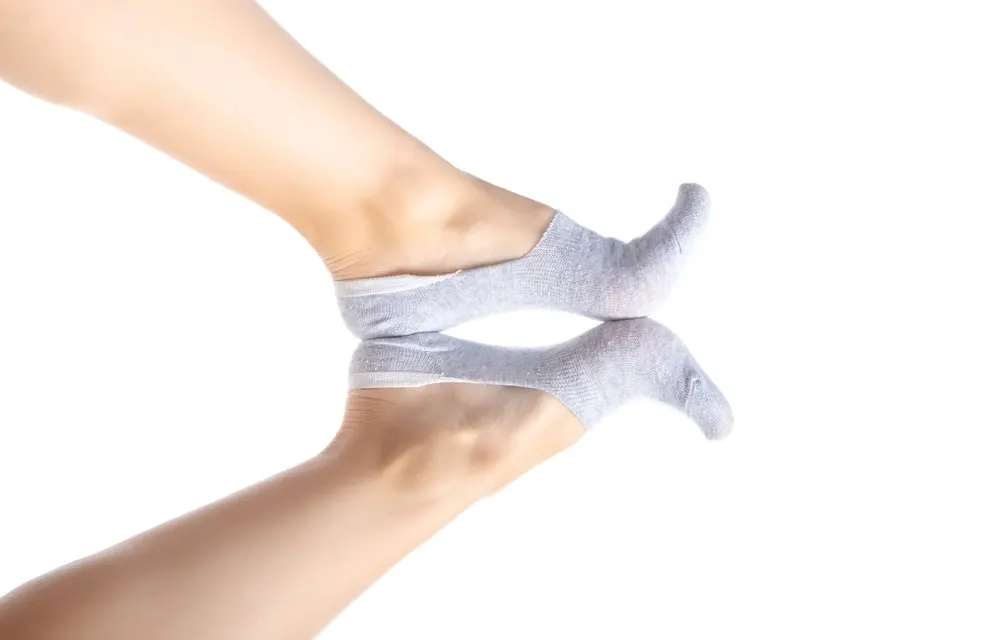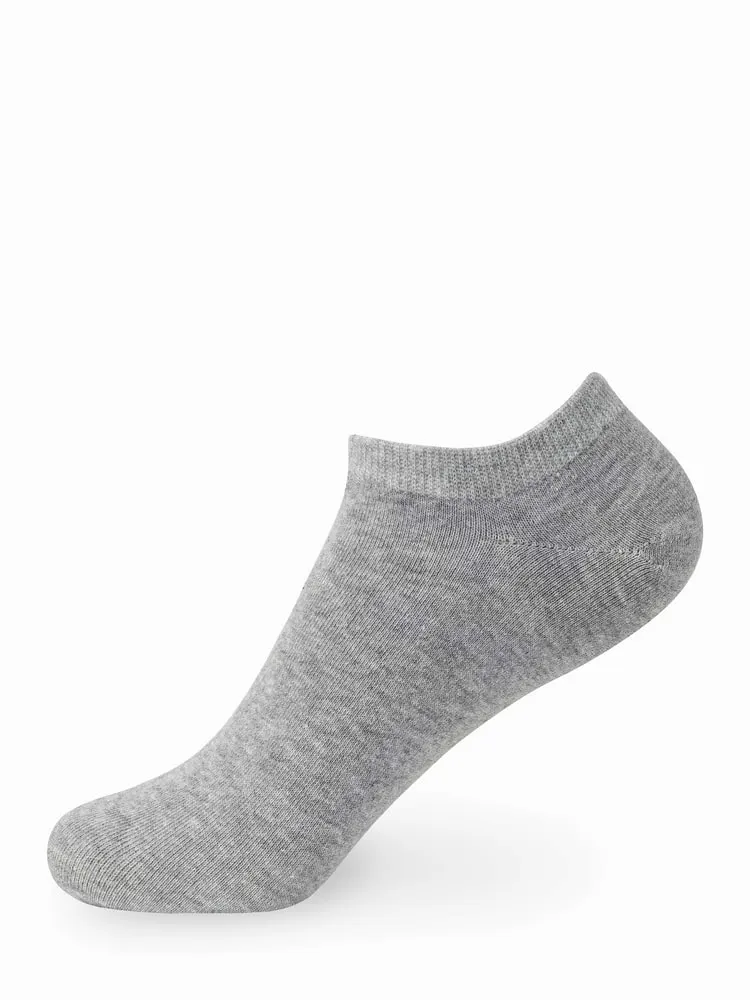 Here's a table with these sock lengths listed next to ideal settings/shoe styles.
White Sock Length
| | |
| --- | --- |
| No-Show Socks | Low-top white sneakers in casual summer settings. A great "barefoot" look. |
| Ankle Socks | Low-top white sneakers. An athletic look. Good for hiking and running. |
| Mini-Crew Socks | Good for mid or high-top white sneakers that would otherwise chafe the ankles. |
| Crew Socks | Versatile. Wear with white sneakers in smart-casual settings. |
| Over The Calf (OTC) Socks | Do not wear with white sneakers. They're reserved for formal attire. |
These aren't set in stone.
However, sticking to basic principles like these should definitely steer you in the right direction.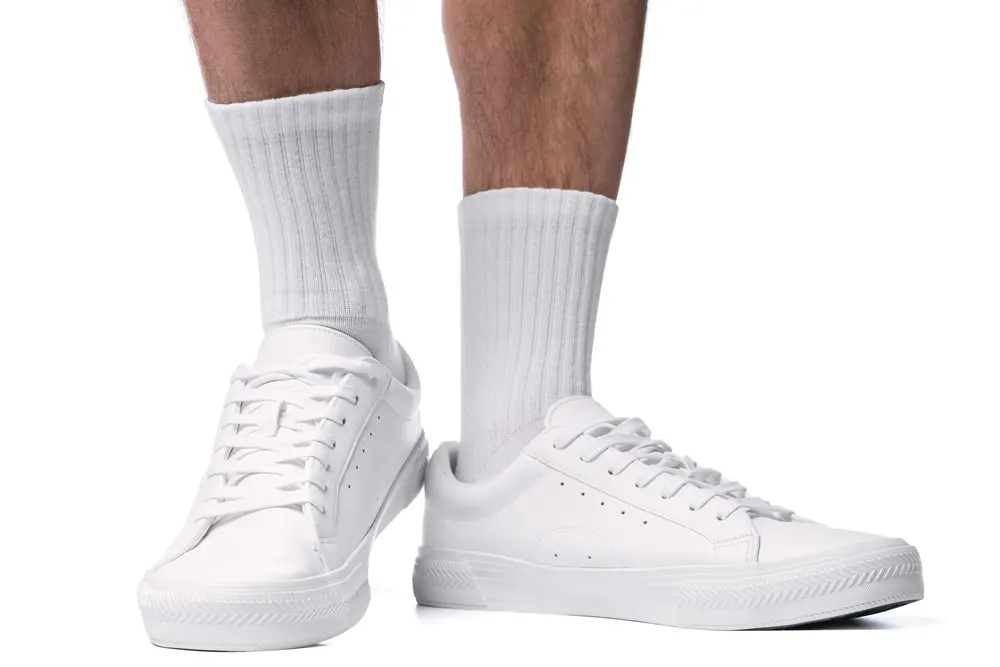 Subtle Sock Patterns Work Well
When going for a white-on-white look with your socks and shoes, keeping things as simple as possible will often be best.
Choosing an all-white pair of socks and an all-white pair of sneakers will always produce an elegant and minimalist result.
It's really tough to go wrong there.
However, if you did want to make things a little more eye-catching, a subtle sock pattern can make all the difference.
It can add some visual interest, catching the eye and adding some contrast to the all-white combination.
But it's still important to keep things simple.
You don't want anything to distract too much from the all-white aesthetic. Even a subtle pattern can be pretty attention-grabbing on an all-white background.
A striped pattern along the top of the socks is a good example of keeping things simple. It's enough to catch the eye without drawing too much attention.
Here's an example of a pair on Amazon:
Shorts For An Athletic Look
While white shoes and white socks can be worn with many different casual styles of long pants, they pair especially well with shorts for a more athletic look.
Knowing what sock length to go for can be tricky, but you do have several options to choose from here.
Of course, you could go for no-show socks if you wanted a more barefoot summer aesthetic. They'd work especially well with low-cut white sneakers.
Ankle socks are arguably the most popular style of white socks you could choose to wear with your white sneakers and shorts.
They're clearly visible without extending very far up the calf at all.
Mini-crew socks also work well with white sneakers and shorts, especially when wearing white high-tops.
Wearing white crew socks with your white sneakers and shorts is likely to receive a mixed reception.
While it's true that the crew socks and shorts look is having a bit of a resurgence since its heyday in the 90s, there are definitely those that aren't sold on the look.
Overall, sticking to shorter socks would be a better option when wearing shorts.
Consider Contrasting Shorts Or Pants
Whether you're wearing shorts, cuffed jeans, or chinos, consider choosing a dark pair of shorts or pants to contrast the white shoes and socks.
This adds a nice sense of balance to the lower half of the body.
Combining light with dark.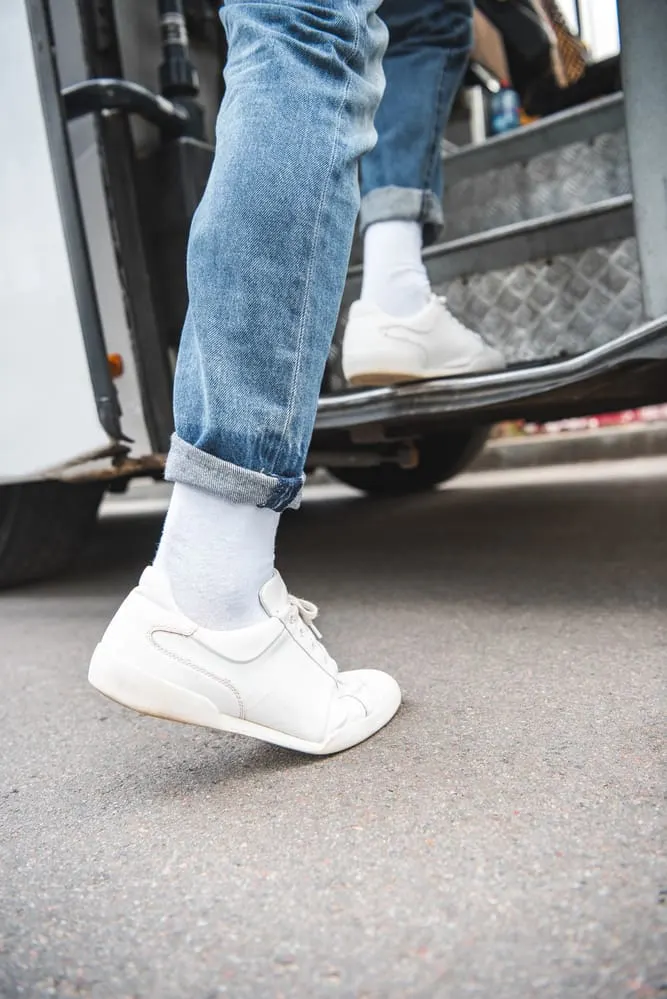 For example, a pair of navy blue, charcoal grey, or black shorts with white low-top sneakers and white ankle socks.
Or a pair of cuffed forest green chinos with the same low-top sneaker/ankle sock combo.
You've got plenty of options. What matters is the contrast between the shorts/pants and the socks/shoes.
This isn't essential but can be a great touch.
White Tees Can Tie The Look Together
To really make the entire outfit look intentional, consider taking things a step further by wearing a white top.
A white tee, for example, would obviously coordinate well with the white sneakers and white socks.
However, the outfit would be nicely blocked and broken up by the dark shorts/pants that separate the socks from the T-shirt.
You'll be left with a well-coordinated and balanced outfit from top to bottom.
Frequently Asked Questions
Here are a couple of FAQs on the topic to finish up.
White Or Black Socks With White Shoes
In general, white socks look better than black socks when wearing white shoes. This is because black socks can produce too much of a jarring contrast when wearing white shoes.
It would be a reasonable option, but would rarely beat the sleek and minimalist white-on-white aesthetic.
If you do choose to wear black socks with white shoes, try not to wear anything higher than ankle socks.
The shorter the socks, the less obvious and attention-grabbing the contrast will come across.
Can You Wear White Socks With Off-White Shoes
White socks can easily be worn with off-white shoes. The closer the shoes are to white, the more coordinated and minimalist the combination will look.
The same tips for pairing white socks with white shoes apply here. Consider the sock length and keep sock patterns subtle.
Conclusion
Pairing white shoes with white socks is hard to go wrong with. It definitely has the benefits of simplicity and versatility.
Sticking to the tips in this article should make sure you end up with a combination that works both in terms of aesthetics, as well as function.
Enjoy.
Ready Sleek founder. Obsessed with casual style and the minimalist approach to building a highly functional wardrobe. Also a fan of classic, vintage hairstyles.