Floral shirts are pretty untraditional; however, they can still look fantastic. Although, pairing them with ties is quite a controversial matter. So, can you wear a floral shirt with a tie?
It's entirely possible to wear a floral shirt with a tie. Go for smaller floral patterns on your shirt, and avoid a boldly patterned tie. Keep the tie darker than the shirt, and remember that this outfit is best kept for warmer weather.
While that's the crux of the topic, there's much more to it.
Let's explore this further.
5 Tips For Matching Floral Shirts With Ties
Floral shirts are becoming increasingly popular for both casual and semi-formal occasions. Therefore, it's essential to know how to wear a tie with a floral shirt.
As follows are five no-nonsense tips on matching floral shirts with ties.
1. Think About The Weather
The weather is an important factor to consider for any outfit. However, this is particularly true when wearing a floral shirt with a tie.
Because of the flowery characteristics of a floral shirt, the weather and time of year are essential things to think about.
Whether your floral shirt is subtly or boldly patterned, the fact remains that it's flowery.
This means that, typically, floral shirts should be kept exclusively for summer and spring – when the weather is warmer.
Floral shirts that are more subtle in nature can be worn outside of this timeframe; however, it's not recommended and can risk you looking awkward.
Additionally, the weather can affect the style of tie you wear with your floral shirt, including its size, color, and fabric.
In the summertime, the best-sized tie to wear with a floral shirt is a skinny or slim tie.
At this time of year, it's best to avoid chunkier fabrics like wool. Instead, go for cool, lightweight fabrics, such as linen and cotton.
While the color of your tie should primarily be dependent on the color of your floral shirt, a good rule of thumb when it's summer or spring is to keep the tie relatively light.
Here's an example of an appropriate, light-colored floral shirt on Amazon:
And here's another one. Notice how the shirt color is light and the floral pattern is subtle.
In warmer months, wearing a lighter-colored shirt is highly recommended. This means that keeping your tie darker than your shirt won't pose a problem, allowing you to choose a lighter tie color than usual.
Here's an example of a darker and "busier" floral shirt that would look great on it's own, but would be tough to pair with ties.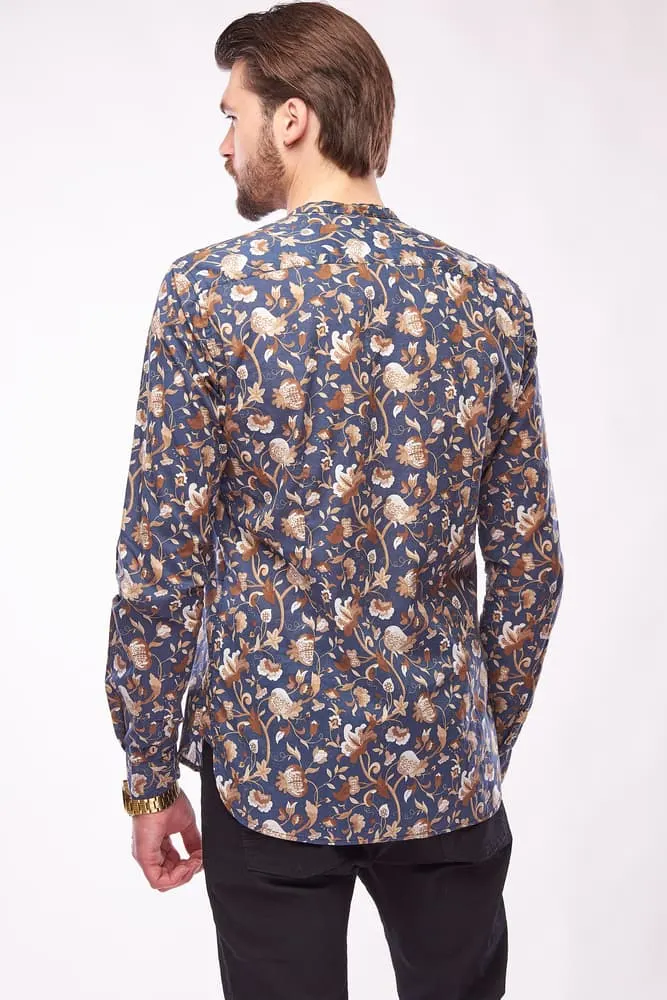 2. Keep Patterns Subtle
Because wearing a floral shirt is a pretty bold statement in itself, wearing any other patterns isn't recommended – or, if you do, you should keep them subtle.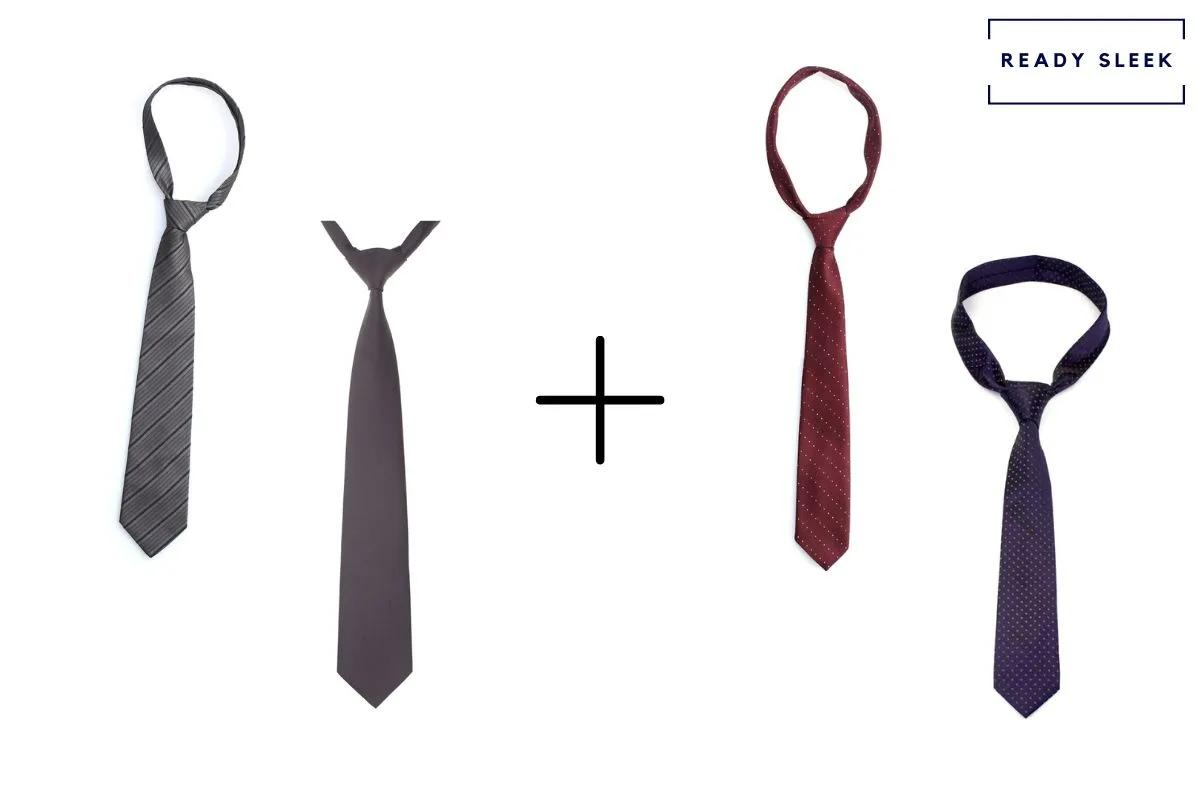 When avoiding other patterns, your floral shirt has much more flexibility in terms of pattern type, size, and color combinations.
However, if you want to wear more than one pattern, the absolute limit when wearing a floral shirt with a tie is two. And, your tie should never be the additional pattern.
Instead, consider something much less obvious, such as a pocket square. Wearing a pocket square is a fantastic way to add some extra personality and flair to the floral shirt and tie outfit without going over the top.
Furthermore, if you go for two patterns, you should ensure that your floral shirt's pattern is subtle rather than bold.
This is because two subtle patterns create an understated sophistication, whereas two bold patterns could appear overly flamboyant.
Similarly, you should avoid wearing one bold pattern and one subtle pattern as this would create too much contrast between the two.
3. Avoid Tweed
Wearing a floral shirt with tweed is a historic fashion faux pas. The two clash terribly and should pretty much never be worn together.
Both tweed and floral garments are rich in patterns and colors; however, these patterns and colors are completely different from one another.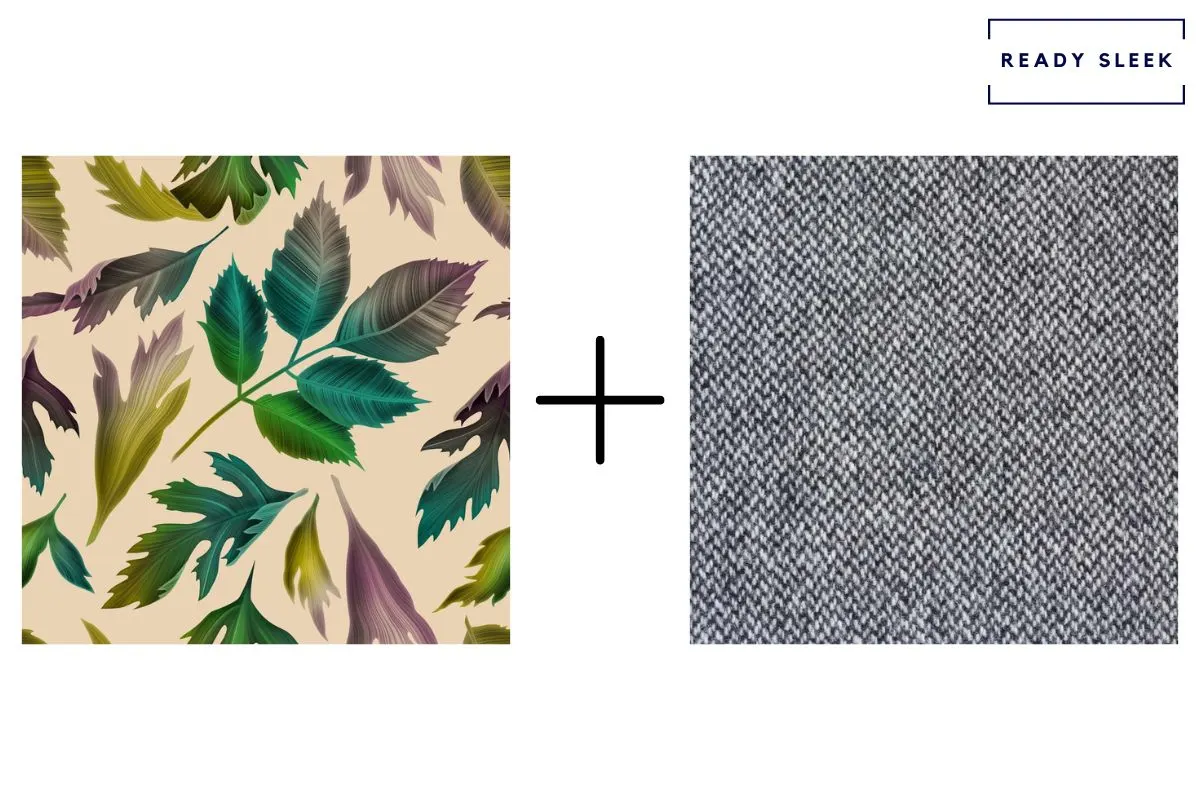 This means that there is a huge contrast in both style and formality when worn together that simply looks awkward.
On top of this, when wearing a floral shirt with a tie, tweed is even less appropriate; the distinct country look of tweed clashes with the generally more sophisticated appearance of a floral shirt and tie.
Overall, when wearing a floral shirt with a tie, you should always avoid tweed.
4. Color-Match Correctly
Color matching is an essential part of any ensemble; although, this is especially true with a floral shirt and tie.
Because floral shirts are typically quite a bold statement – regardless of the subtlety of the pattern – it's important to choose the correct colored shirt and tie.
There is a simple rule of thumb that applies to pretty much any scenario when deciding what tie to wear with your floral shirt: the tie should be darker than the shirt.
While there are some exceptions to this guideline, it is feasible in nearly every situation you may find yourself in.
For example, a very common floral shirt color is blue with a primarily white floral pattern. The ideal tie colors for this outfit are navy and black.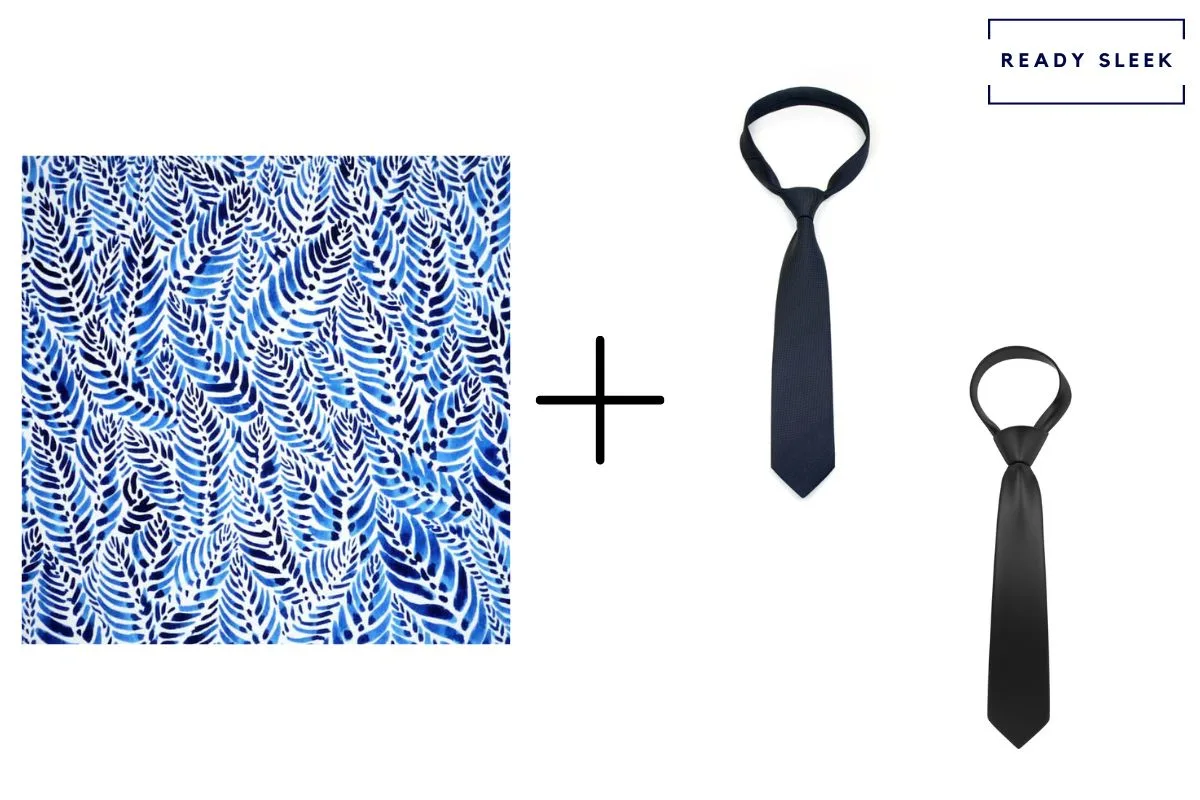 Both black and navy are darker than blue and, therefore, look fantastic when paired with a blue floral shirt.
In addition to the mentioned rule of thumb, neutral-colored ties look great in most situations. Neutral colors include black, browns, and grays.
5. Consider Accessorizing
Accessories can be a great way to take your outfit up a notch – particularly if you're choosing to only use one pattern.
When accessorizing, you should be wary that it's easy to go overboard and that accessories should be subtle complements to the outfit rather than standalone pieces.
A great example of such an accessory is a pocket square. Pocket squares are noticeable but not excessively flamboyant or eccentric; the focus is still on your entire ensemble rather than the pocket square on its own.
If you decide to pair a pocket square with your floral shirt and tie, you should keep in mind that you should avoid any other patterns (as mentioned in tip 2, you should have a maximum of two subtle patterns).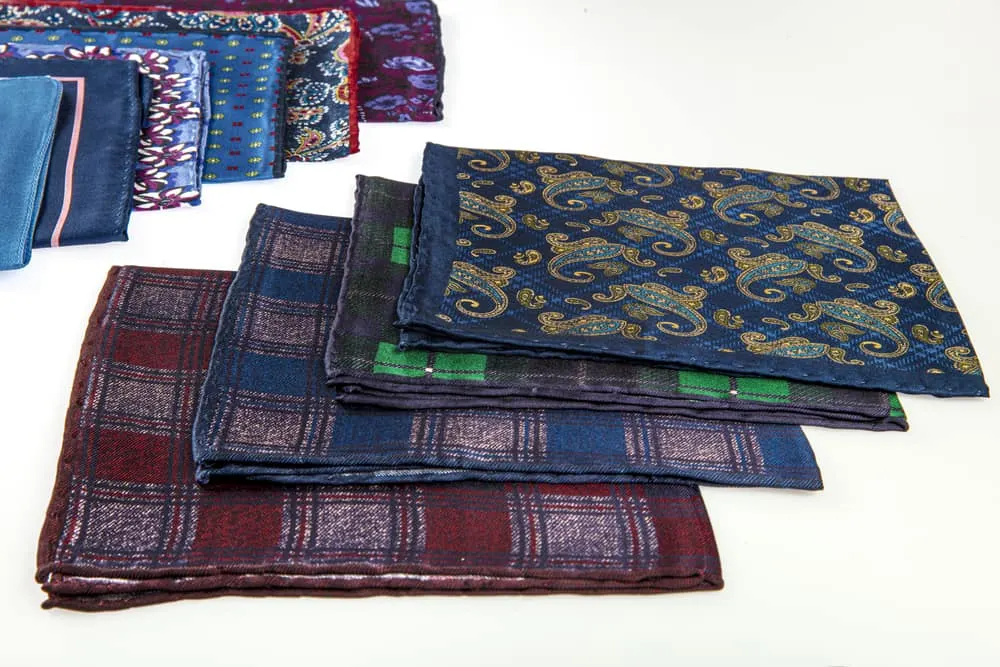 Another accessory worth considering is a watch. There are watches appropriate for every situation, from casual field watches to formal dress watches.
You should always assess the formality of the occasion before deciding which watch to wear.
Frequently Asked Questions
Now that you know how to match a tie with a floral shirt, you undoubtedly have some questions on the topic. Here are some frequently asked questions.
Can You Wear A Bow Tie With A Floral Shirt?
Wearing a bow tie with a floral shirt is an unusual but effective way of looking great at events of a semi-formal formality or less. Go for a block-colored, dark bow tie that is the standard size.
Bow ties can look fantastic with floral shirts, but it's important to remember not to go overboard with patterns and accessories.
Floral shirts and bow ties are pretty bold statements individually, so together, it's easy to cross the line into flamboyant.
Remember that a plain, block-colored bow tie works best. Like neckties, your bow tie should generally be darker than your shirt.
Can You Wear A Floral Dress Shirt With A Tie?
Wearing a tie with a floral dress shirt works and is sometimes preferred. You should aim for a block-colored tie that's darker than the floral shirt. Skinny or slim ties work best as they better match the formality of a dress shirt.
Because dress shirts are more formal than most other shirts, the combination of a floral dress shirt and tie can work fantastically.
Ties that are darker than the shirt and have minimal or, ideally, no patterns work best.
Furthermore, skinny or slim ties match the formality of a dress shirt the best, so you should go for them if possible.
Conclusion
In conclusion, wearing a floral shirt with a tie is possible and can look great for most occasions. However, there are many other factors other than the shirt that you should always consider for optimum results.
Hopefully, you're now several steps closer to achieving just that.
Enjoy.
Ready Sleek founder. Obsessed with casual style and the minimalist approach to building a highly functional wardrobe. Also a fan of classic, vintage hairstyles.