Jeans are versatile enough to wear with practically any boot style you can think of. Throwing a blazer into the mix, however, does make things a little more complicated. The question is, can you really wear boots with jeans and a blazer?
A blazer can be worn with jeans and boots in casual and smart-casual settings. Chelsea, Jodhpur, and chukka boots would work best as they would usually look dressy enough to wear with a blazer.
While a nice and short answer like that will serve you well, it's important to dig deeper.
After going through a few great outfit examples you can try out for yourself, we'll run through some essential tips for getting this combo right every time.
Let's get to it.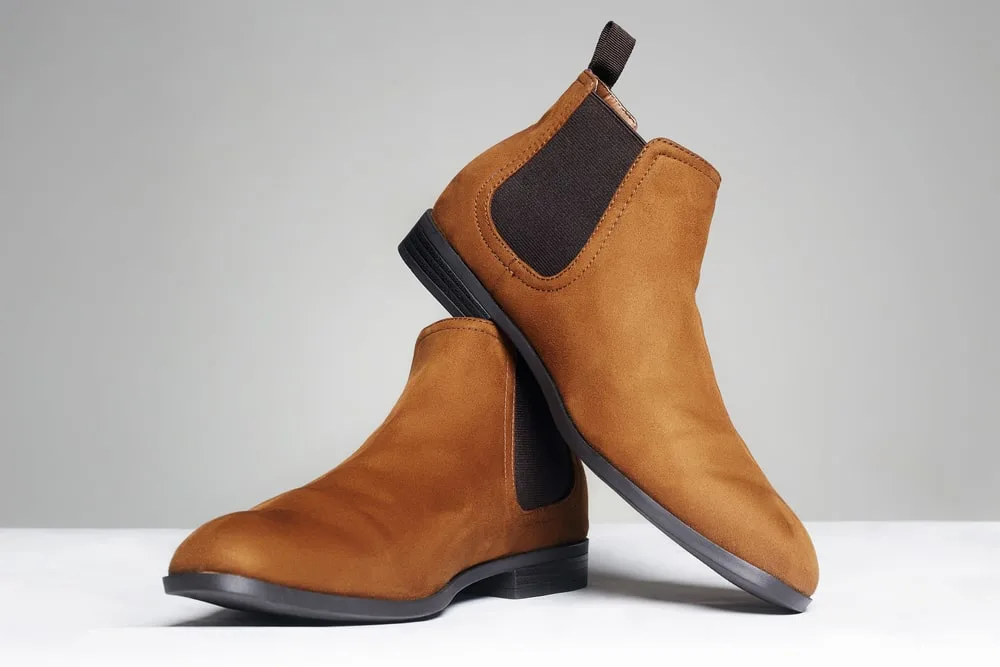 3 Blazer, Jeans, And Boots Outfits To Try Out
We're going from the dressiest option to the most casual one. While there are definitely going to be plenty of outfits in between, these would be a great place to start.
Remember, a blazer, jeans, and boots combo should never be worn in formal, professional, or business-casual environments.
Keep it casual or smart-casual.
Dressy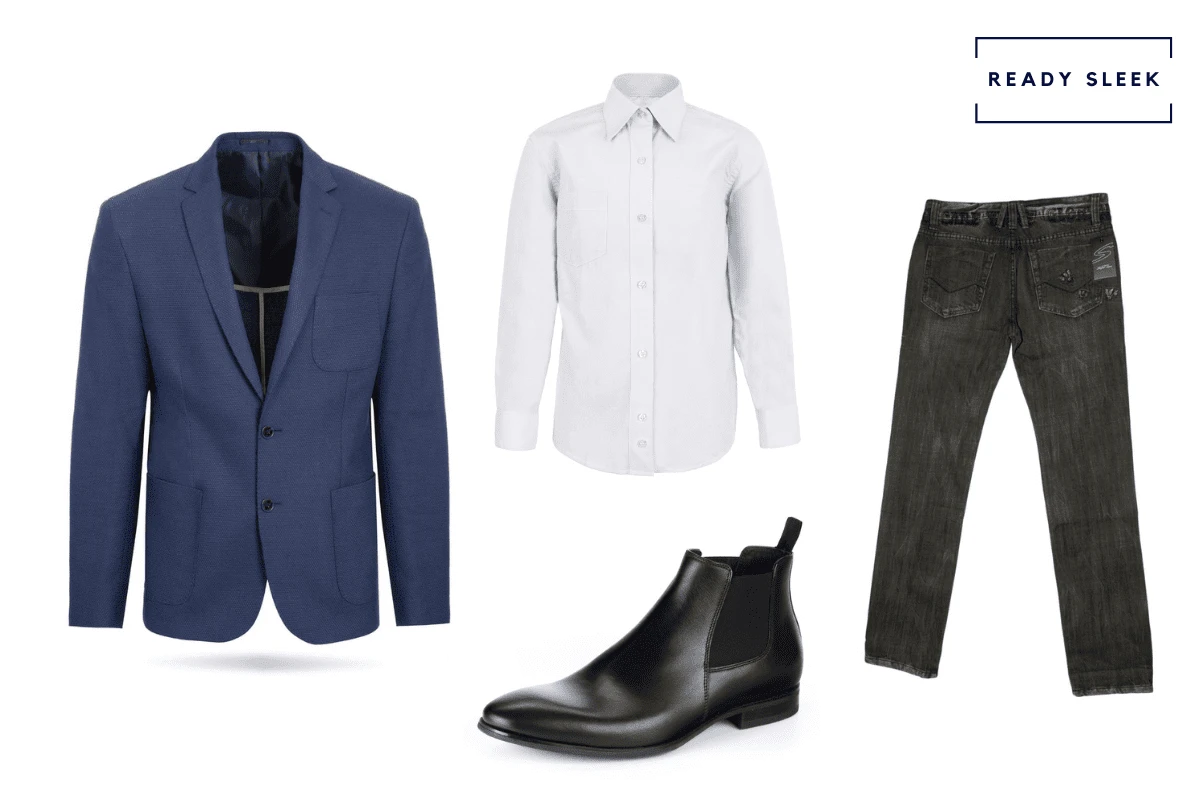 Items: Navy Blazer, White Chambray Shirt, Black Jeans, Black Chelsea Boots
Navy is a popular color for blazers. It's dark, muted, and incredibly easy to combine with other colors.
When looking to dress this combo up, consider a white button-up shirt under the blazer.
While a professional-looking white dress shirt would probably look awkward with the jeans, a button-up in broadcloth, poplin, or chambray would work a treat.
Tuck the shirt into a pair of black jeans.
In general, black jeans will look dressier than jeans in blue or grey. Go for a tapered, slim-fit pair with minimal distressing.
Finally, round things up with a pair of black Chelsea boots; often considered the dressiest style and color of men's boots you could choose.
Go for a pair in a shiny grain of leather – the sheen adds sophistication.
Jodhpur boots are similarly sleek and dressy and would make for a great alternative.
More Casual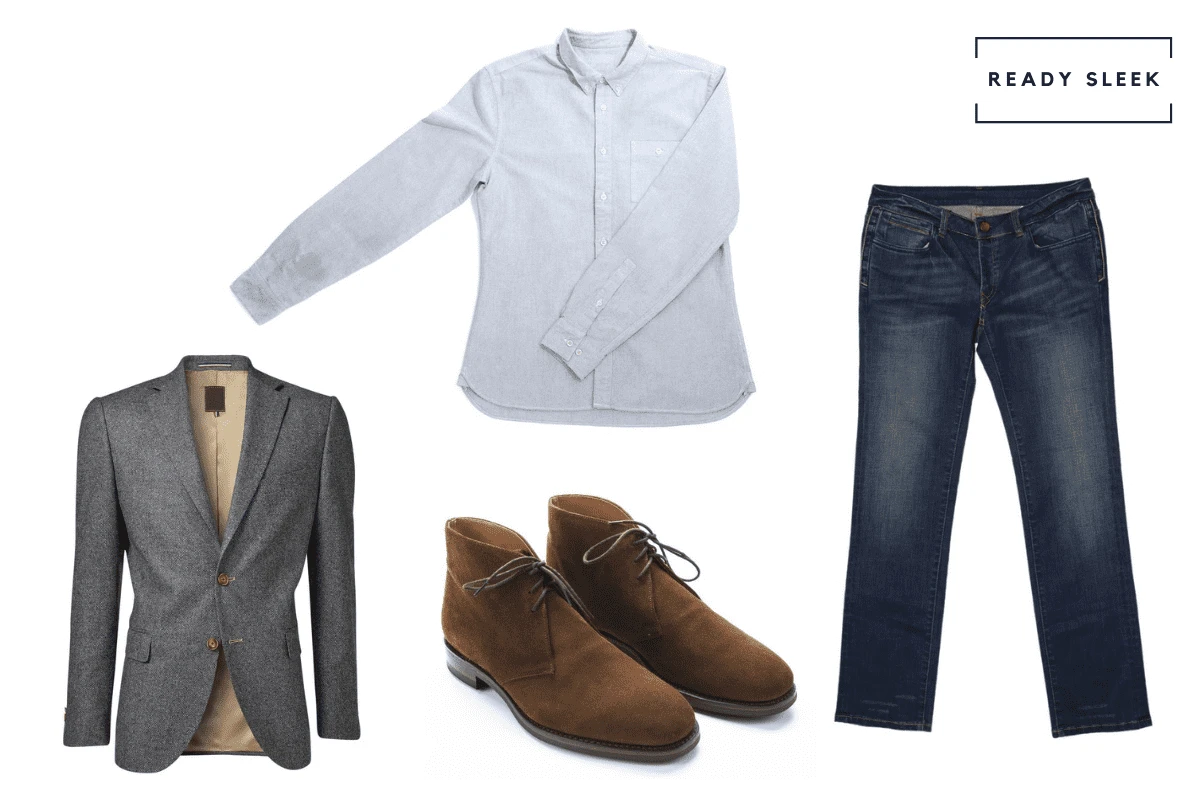 Items: Dark Grey Blazer, Light Blue OCBD Shirt, Dark Blue Jeans, Dark Brown Chukka Boots
Here, we're dressing down a little by ditching the white chambray and going for a more casual shirt style.
A light blue OCBD shirt has been used as an example. The Oxford cloth has a more rugged texture to it, often pairing very well with the rugged texture of denim jeans.
An alternative to an OCBD would be a linen shirt. It's similarly rough/rugged and also has a charmingly casual wrinkliness to it.
While a blazer in any color would work here, we've gone for a dark grey blazer to keep things understated and neutral.
Dark blue jeans aren't quite as dressy-looking as dark grey or black jeans, but can still look very sharp when slim-fit/tapered and with minimal distressing.
Chukka boots are a more casual alternative to Chelsea and Jodhpur boots, but still dressy enough to wear with a blazer.
Most Casual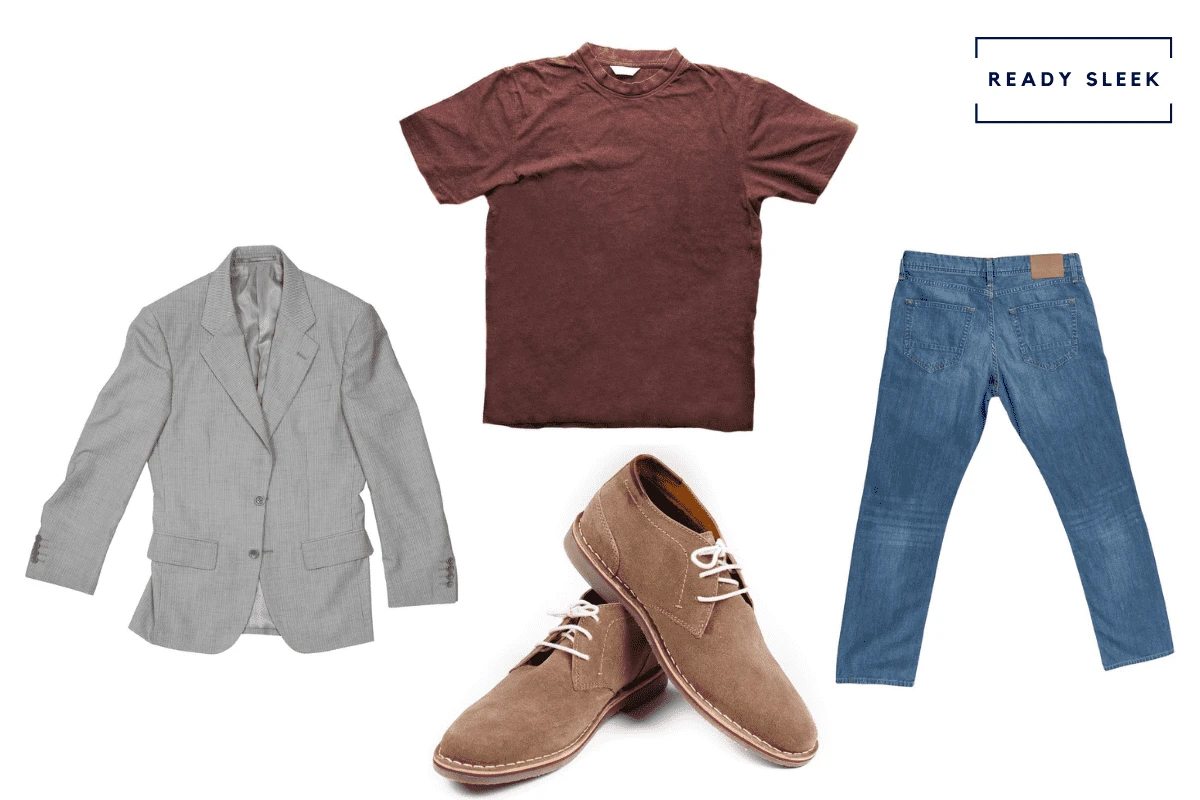 Items: Light Grey Blazer, Maroon T-Shirt, Blue Jeans, Light Brown Chukka Boots
A light grey blazer is neutral enough to pair with any other color you can think of. They'll generally look more casual than darker colors such as black, navy, and charcoal.
Because of this, they're a great option when you're dressing down your boots and jeans outfit.
Here, we've gone for a light grey blazer worn over a maroon T-shirt.
The T-shirt over blazer aesthetic is incredibly appealing, with the blazer adding a touch of elegance to even the most casual-looking tees.
The maroon T-shirt adds a pop of color to an otherwise neutral outfit.
The jeans are in a lighter shade of blue here – a better option when you're looking to dress down. In addition, consider a pair of jeans with a more relaxed fit.
Wide-leg jeans and bootcuts could work well but would need to be cuffed so they rest on top of the boots.
We've gone for a pair of chukka boots again – they just look great when wearing jeans. The napped texture of suede works incredibly well with denim.
5 Tips For Wearing A Blazer With Jeans And Boots
Now that you've seen some great ways to wear it, let's run through some tips to see you through no matter where you're going or what you're dressing for.
Only Casual Or Smart-Casual Events
No matter how formal-looking a blazer may be, a pair of jeans and boots should only ever be worn in casual or smart-casual settings.
Jeans shouldn't be worn in formal, business professional, or even business-casual settings.
But don't feel too restricted.
There are plenty of casual events and occasions where this classic combination would work well.
Make Sure The Boots Are Dressy Enough
Ultimately, we're mixing a formal item (blazer) with two casual items (boots and jeans). This does carry some risk.
The main risk would be that the blazer simply looks too formal to wear with boots and jeans. This is what's known as a formality mismatch.
It's pretty obvious when you see it, even if you aren't the most fashion-conscious person in the room.
To take an extreme example, picture someone in a blazer, dress shirt, and sweatpants. Doesn't make sense, does it?
To prevent a formality mismatch with the combo we're talking about, make sure the boots are dressy enough to make sense with a blazer.
In short, here are the best boot styles to wear with a blazer and jeans:
Chelsea boots
Jodhpur boots
Balmoral boots
Chukka boots
Chelsea and Jodhpur boots are great because they'll always look dressy enough to wear with a blazer.
Here's a pair of black suede Jodhpur boots on Amazon as an example:
They'll always look sleek, elegant, and relatively formal-looking.
Chukka boots work well too but would be a notch more casual than the previous two examples.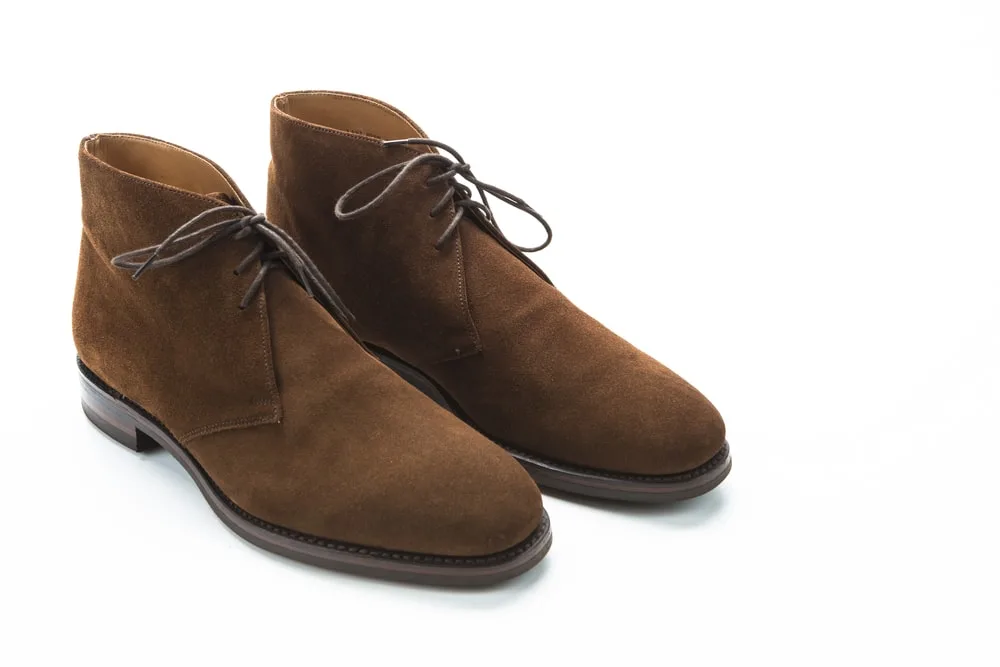 With any of these boot styles, you could choose a more casual-looking and napped grain of leather such as nubuck or suede. They both pair very well with denim.
If you were looking to dress up a little more, go for a shinier grain of leather in black or dark brown.
Boot styles that would usually be too casual to wear with a blazer and jeans include:
Work boots
Hiking boots
Combat boots
Winter boots
They're generally bulkier and more functional. While they wouldn't look terrible, they'd usually lead to a formality mismatch when wearing a blazer.
Consider Your Blazer Fit And Style
Another way of reducing the risk of a formality mismatch would be to choose a blazer with a casual fit and construction.
It makes the blazer look casual enough to work with jeans and boots.
"Casual" looking blazers usually have a more relaxed fit and less structure at the shoulders. They'll often have a lighter lining as well.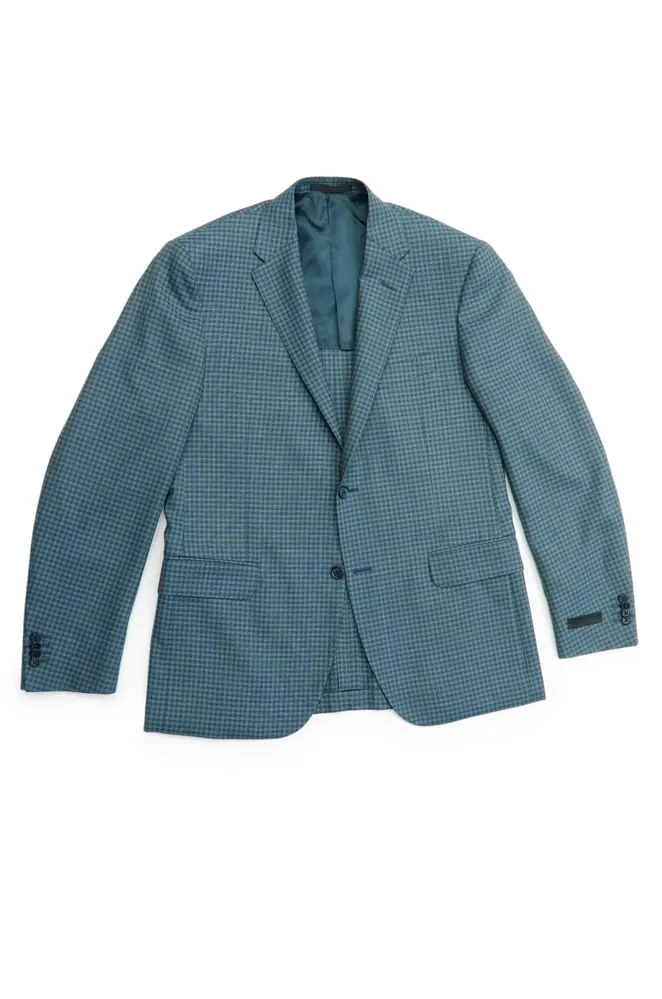 The fabric/weave is also important. Those with rougher, more rugged, and wrinklier textures often look more casual.
Hopsack, serge, flannel, tweed, and linen are good examples of casual blazer fabrics you should consider.
Avoid shiny and wrinkle-resistant blazer fabrics such as worsted wool, as they'll look too casual for boots and jeans.
Smart-Casual Shirt Styles Look Great Here
When wearing a blazer with boots and jeans, choose a shirt style that works well with the smart-casual ensemble.
Smart-casual shirt styles include button-ups in broadcloth, linen, Oxford cloth, and poplin.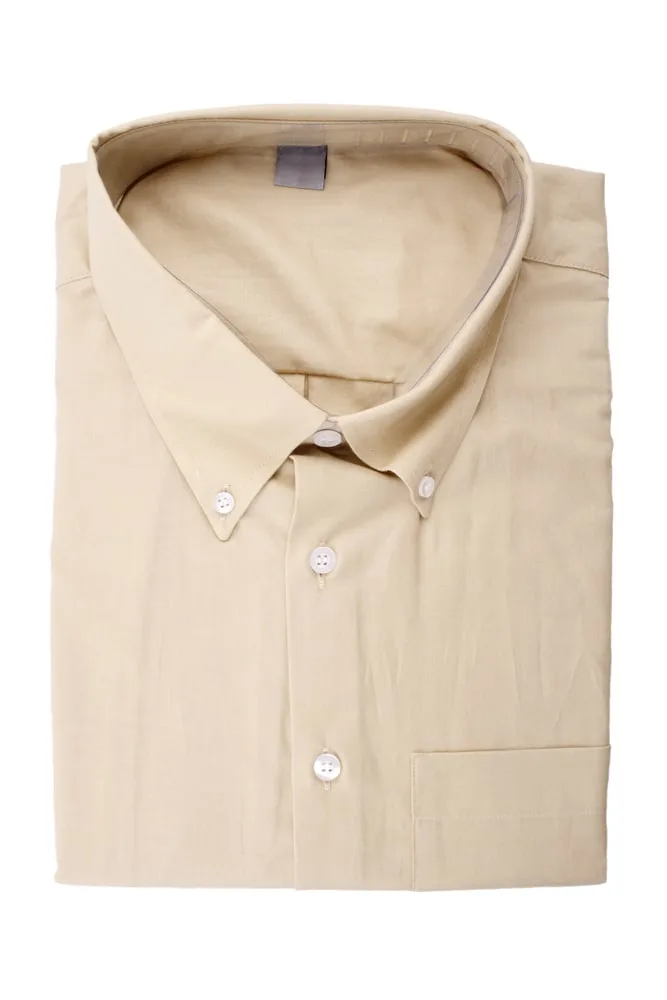 Linen shirts also work great.
Going a notch more casual, you could consider a polo or a Henley shirt. Both options would look great under a blazer.
If you were really dressing down, go for a T-shirt.
While the boots, jeans, and tee combination will undoubtedly look casual, popping a blazer on top is a simple way to up the sophistication level.
Stack Or Cuff The Jeans
No matter what blazer you're wearing, it's important to consider how you wear your jeans over your boots.
While tucking the jeans into the boots is an option, it's often the least stylish one.
Instead, consider stacking or cuffing, especially if the hem isn't wide enough to fit over the top of the boot.
"Stacking" means allowing the excess fabric of the jeans to simply bunch up over the top of the boots.
It's really only possible with slim-fit or skinny jeans and, in general, is a little trickier to get right than cuffing would be.
"Cuffing" refers to the process of rolling the hem of the jeans up once or twice and allowing the roll to rest against the top of the boot.
The great thing about cuffing is that it can be done regardless of the cut of your jeans.
It has a great casual aesthetic (with a clear nod to streetwear) that usually looks great when wearing boots.
Frequently Asked Questions
Here are the answers to a couple of FAQs on the topic to finish up.
Can You Wear A Blazer With Jeans And Cowboy Boots?
It's definitely possible to wear a blazer with jeans and cowboy boots, with the smart-casual outfit being especially common in certain parts of the United States.
Elsewhere in the world, it isn't as common or easy to pull off.
If you want a more subtle or understated option, consider a pair of Chelsea, Jodhpur, or chukka boots instead.
Can You Wear Skinny Jeans With A Blazer And Boots?
Skinny jeans can be worn with a blazer and boots, but it's generally best to allow the jeans to bunch up or "stack" over the top of each boot.
While skinny jeans will generally look more casual than a more tapered, slim-fitting pair, there's no reason why they can't look dressy enough to wear with a blazer.
Conclusion
While the smart-casual combination has a variety of different use cases, it's important to wear it in the right settings.
In addition, choose a pair of dressy-looking boots and pair them with a relatively casual-looking blazer.
Doing so should reduce the risk of a formality mismatch between the boots, the jeans, and the blazer.
Enjoy.
Ready Sleek founder. Obsessed with casual style and the minimalist approach to building a highly functional wardrobe. Also a fan of classic, vintage hairstyles.