There are men who prefer the look and feel of a clean-shaven face, while there are others that are downright beard-phobic. Either way, this one's for them. You're about to see some great long hairstyles that work very well without beards.
A clean-shaven face is surprisingly versatile. You don't need to worry about how your hairstyle syncs or lines up with a beard.
When you've got long hair, the options are endless. The number of different styles available for you to experiment with is mind-blowing.
Enough chat – let's get to the meat of it.
Before we get to the best part (the pictures), let me briefly explain why this style works in the first place.
Why Does Long Hair Look Great Without A Beard?
The main reason long hair works so well with clean-shaven faces is the versatility this combination brings.
When a bearded man decides to grow his hair out, he'll always be cautious of what it'll end up looking like.
Will it end up being just too much hair above the neck?
Will the hairstyle sync up and match the beard style?
A beardless man doesn't need to worry about this. He can just focus all of his attention on styling that long hair in the best way possible.
Another reason long hair works well without beards is that the combination often makes a man look younger.
Clean-shaven faces will always look younger than bearded ones. Long hair also has a very youthful aesthetic.
This is appealing to men looking to reclaim their younger days.
Now let's get to the fun part.
10 Great Long Hairstyles Without Beards
Here are some fantastic examples of what I'm talking about. Use this list as a source of inspiration when styling your own long hair.
1. Textured Waves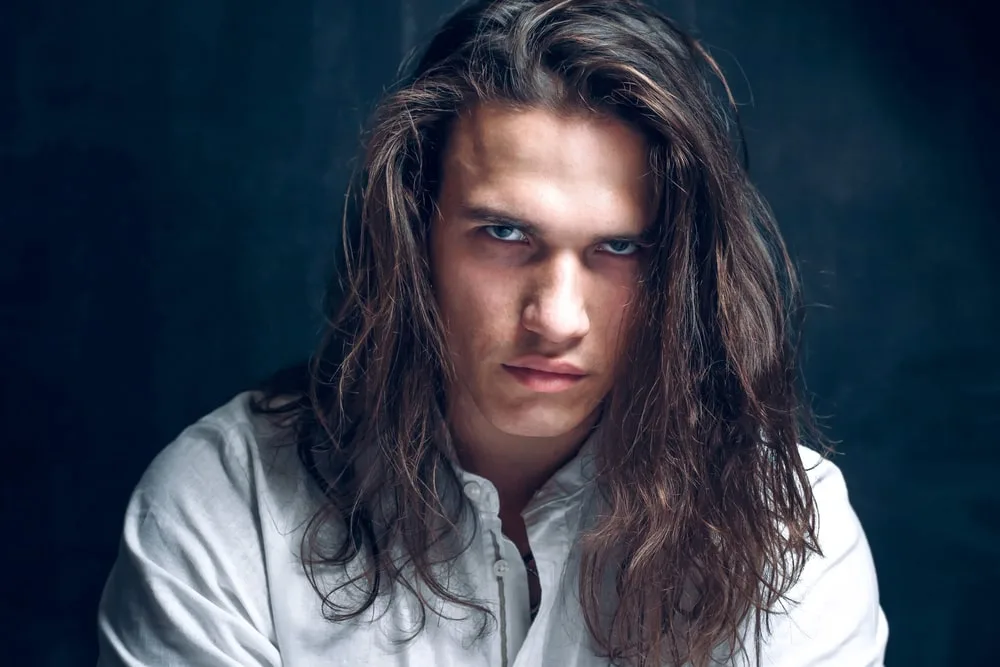 There's something about textured waves that just makes them look good on almost anyone. These are medium-length waves focusing on dimension and volume as the main element differentiating them from other long hairstyles.
Perhaps the best thing about textured waves is their versatility: they can look good on men of all ages and face shapes, with facial hair or without.
Textured waves are elevated by layers, and work best with those who have soft, gentle features and faces which flow well with the hair.
Although you can keep some stubble if you want, textured waves go well with a clean-shaven face, adding an element of youthfulness and tranquility.
To achieve the look, run hair gel through/lightly mousse damp hair. Then, wait for it to dry and gently backcomb back the front section.
This will give your hair a windblown, artistic look, making it easily styleable with soft clothing styles; try recreating a 90's look with a loose shirt and corduroy pants.
2. Natural Long Curls

If you've ever felt like channeling the energy of a reminiscent country heartthrob, this is the hairstyle for you.
Curly hair is ever-popular, with many men opting for perms to achieve a messy, yet desirable look.
This hairstyle looks great on men who like to embrace the essence of nature and earthiness in their style.
You can use a natural sea-salt spray to volumize your hair.
As you can see, long curls are a phenomenal way to frame a clean-shaven (or nearly clean-shaven) face. It just works.
3. Long Braids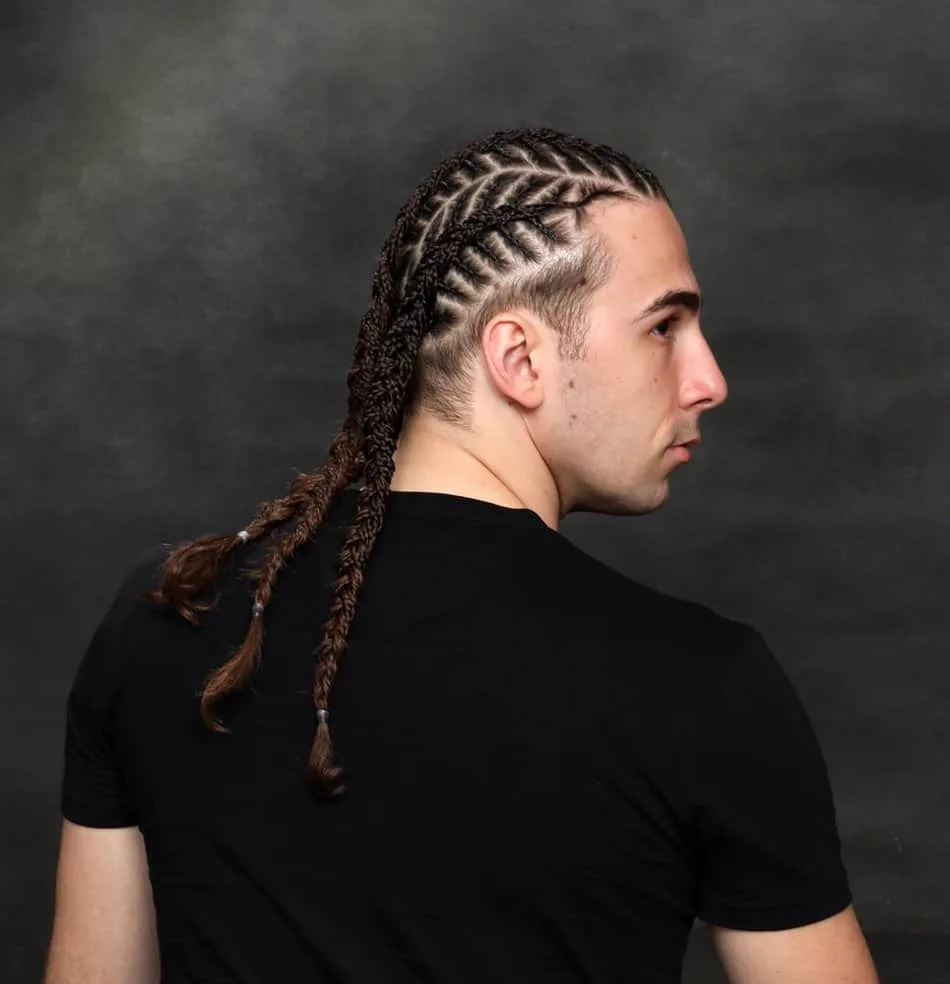 Long braids are a great choice for those wishing to grow out and maintain more rugged and textured hair types. There are many variations of long braids: straight-back cornrow braids, dreadlocks, or even simple plaited hair.
This hairstyle grabs attention with its bold, in-your-face aesthetic while protecting hair from damage and allowing it to grow. As for the outfit, it goes well with subtle, earthy colors like brown and green, as well as a more monotone palette. Yet, braids can simultaneously definitely elevate a colorful, bold outfit choice too.
It is difficult to maintain long braids, especially as they get longer. If you have textured hair, wear a silk or satin scarf to sleep; it'll keep it from frizzing. If your hair is silkier, tie the ends of the braids to keep them secure, but if you have coarse hair, once they've been twisted you can let them hang loose.
4. The Man Bun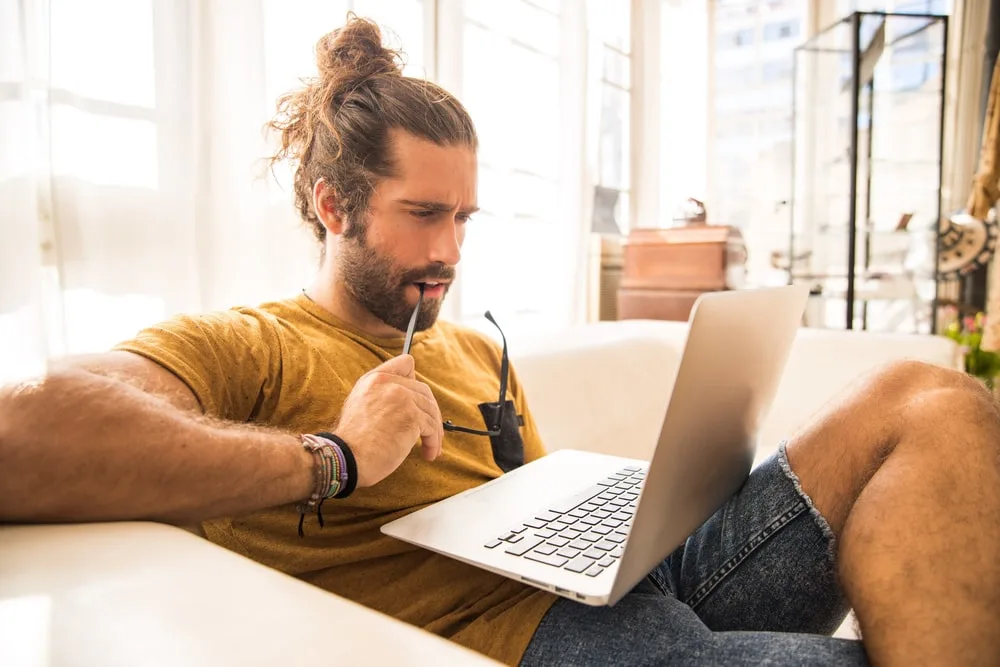 The man bun has always been a popular style among hipsters and "free spirits", though it's no longer limited to just those with a nonconformist lifestyle.
Man buns have definitely gone mainstream, although may not be as popular as they used to be.
It is a low-maintenance way of keeping long hair under control and involves tying up the long hair by bundling it up at the top of one's head.
Although it looks simple, the man bun can be one of the hardest hairstyles to pull off. Not only does it involve perfect positioning of the bun in a combination of messiness and neatness, but you also need to wear it with confidence. It's well-suited to men with a stubble to give it a bit of a rugged edge.
This hairstyle works well with bohemian clothing styles. Alternatively, you could try this with a casual t-shirt and board shorts, although it can also be dressed up in a suit.
Though difficult, when pulled off, the man bun stands out as a unique and confident hairstyle.
5. Man Bun Undercut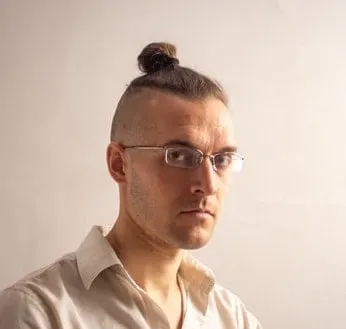 This is a sleeker alternative to the traditional man-bun, although it involves similar principles. The sides and back are shaved, while the hair on top is left long and tied into a man bun like any other.
This creates a sharp contrast between the top and bottom of the hair, opting for a striking look while keeping things professional. Brush the long top section and tie it up neatly in a bun at the top of your head, securing it with a hair tie.
The glasses definitely add a touch of sophistication to the look. They always do.
It looks great without a beard here, although the 5 o'clock shadow can't be ignored. It definitely does add a nice, "shadowy" effect to the lower part of the face. This adds a lot of definition and contouring to the bone structure.
6. Short Ponytail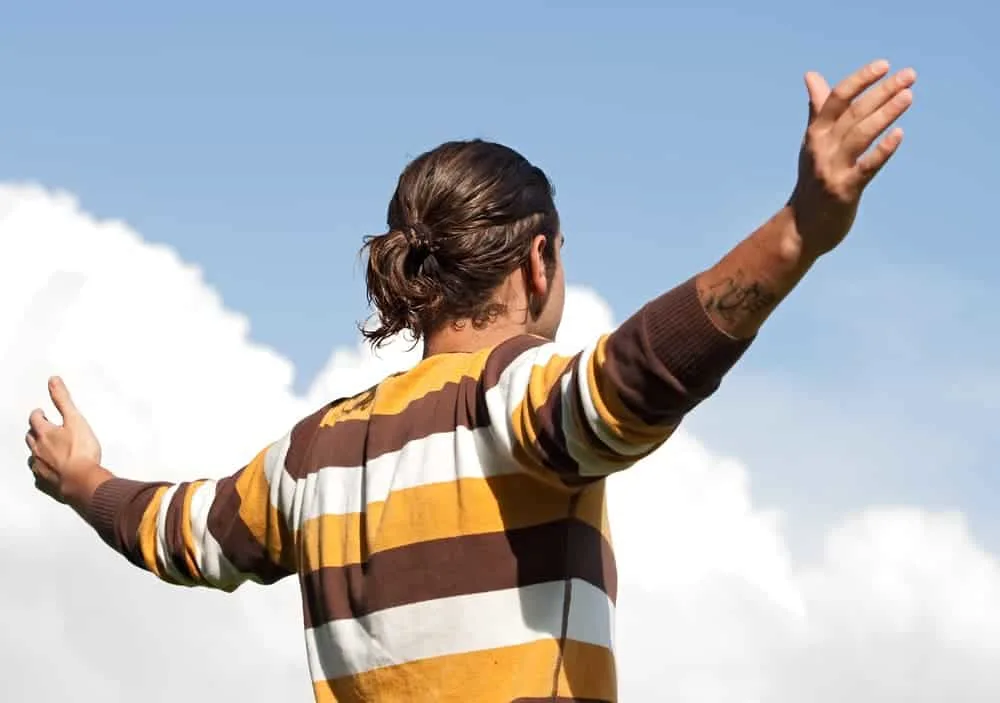 This is a simple, yet elegant long hairstyle that you can pull off with any outfit.
A short ponytail works well with mid/shoulder-length hair. You can achieve it by grouping and pulling back your hair before tying it into a tuft at the back of your head. The short ponytail is also a good mid-way style for those wishing to transition to longer, bolder haircuts.
The short ponytail is simple but is enough to draw attention and turn heads. Although there's a very slight goatee here, it's safe to say that this hairstyle also works with non-bearded men.
7. Straight And Flowing Down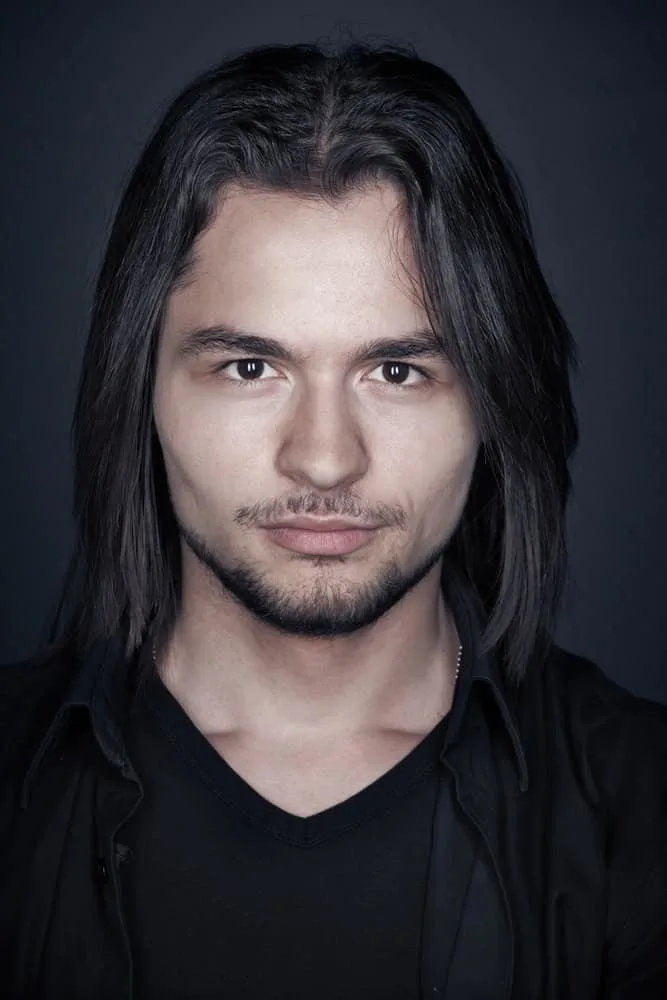 It doesn't get any more 90's than this. This slick and suave look is a great way to keep hair tidy and away from your face if you find that more comfortable.
Once your hair is long enough to allow you to do it, it's generally a piece of cake. You may find that all you need is a bit of styling mousse to keep it in place.
It's a great example of how relaxed hair can look when pushed to the sides and allowed to hang loose instead of tying it up into a ponytail or man bun.
Once again, the hair nicely frames the (almost) clean-shaven face on either side.
8. Relaxed Medium-Length Curls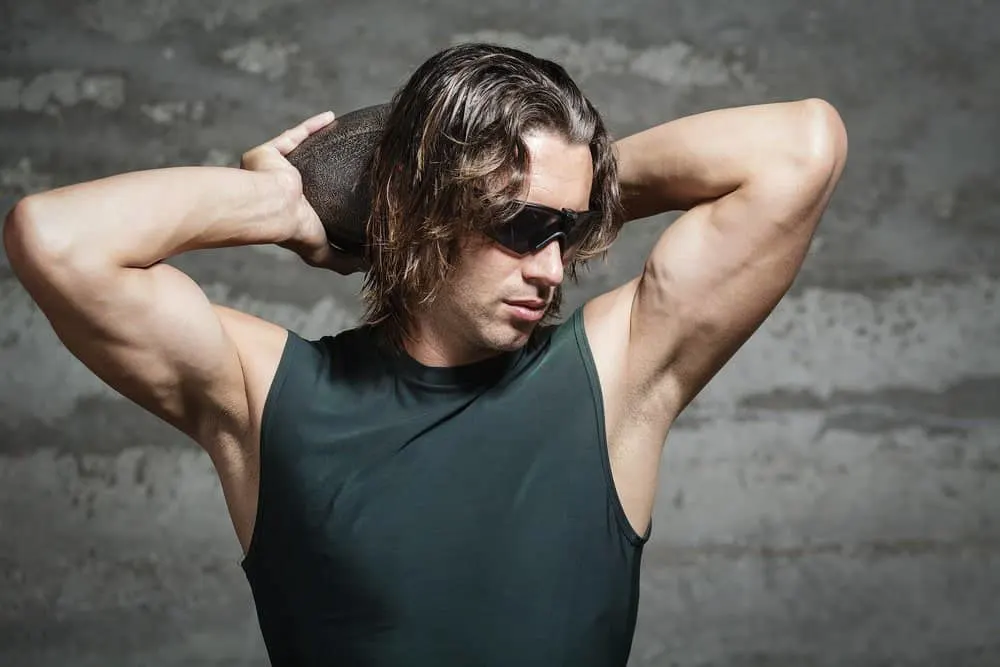 If you don't want to go ultra-long with your style, consider something a little shorter (but not short by any means).
These medium-length curls are subtle and versatile, while simultaneously being attention-grabbing and fashion-forward.
Curls may not be all that easy to maintain, but when done correctly the outcomes are often worth the effort.
They also have a very youthful air about them, which is most likely why they go so well with clean-shaven faces as well.
9. Tight Long Curls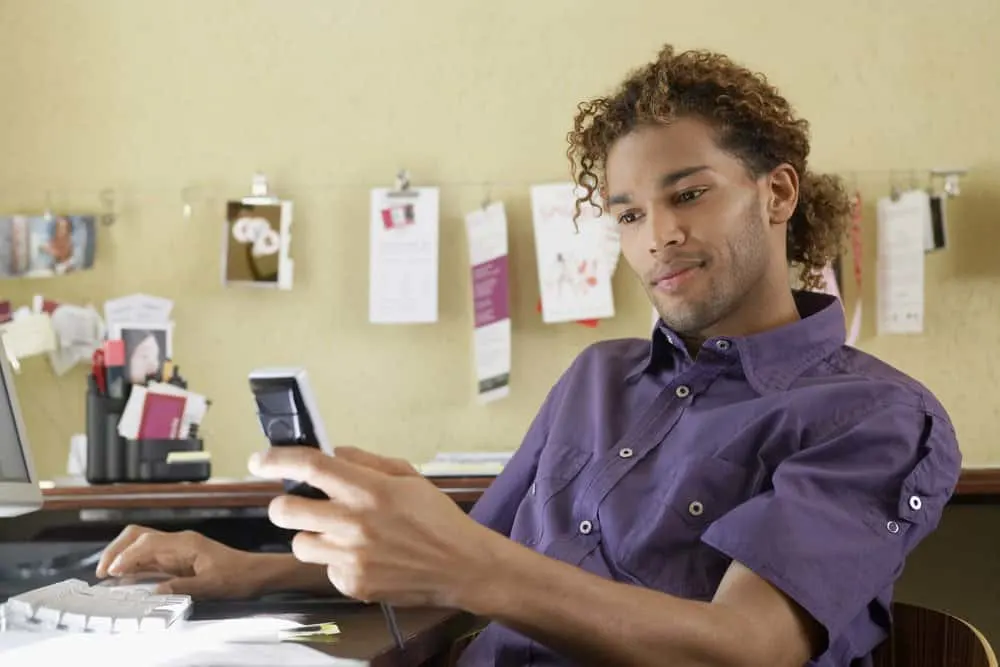 Tightly curled long hair is twisted into small ringlets. This will always give you volume and fullness, but as you'd expect, can be difficult to manage.
It can be tough for natural oils from the scalp to travel along and hydrate the tightly curled strand.
That's why it's important to use products with excellent hydrating and moisturizing properties. Otherwise, dryness, tangles, and frizz will become obvious.
However, if you can tolerate the increased maintenance requirements, this style is a great way to stand out from the crowd.
The main reason it works so well without a beard is that facial hair would probably just lead to their being too much hair on show.
A clean-shaven face is a nice contrast to the "large" style on the scalp.
It looks fantastic.
10. Straight With A Long Ponytail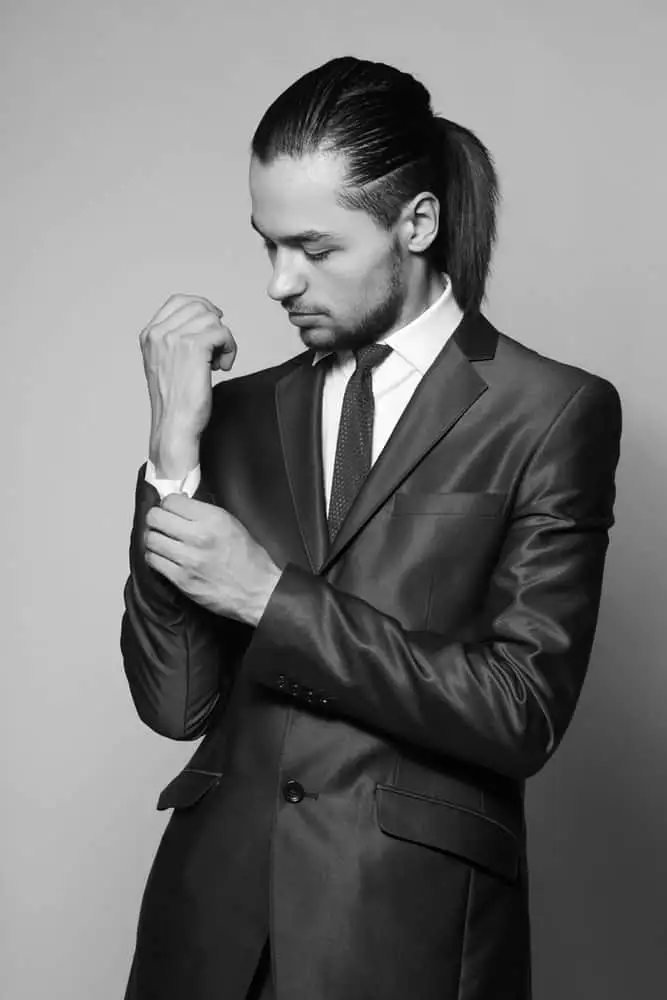 Sure – there's a light stubble goatee here, but you should be able to see the potential for a beardless man.
The long ponytail adds a degree of visual interest here.
Overall, it's a great way to keep long hair looking sharp and slick.
Plus, it's a comfortable way to wear it while keeping it out of the way.
Conclusion
Long hair is a dream when it comes to experimentation.
Whether or not you're rocking a beard to go with it, confidence is key when it comes to long hairstyles.
Abandon any sense of self-consciousness and experiment regularly.
Have fun with it. Enjoy.
Ready Sleek founder. Obsessed with casual style and the minimalist approach to building a highly functional wardrobe. Also a fan of classic, vintage hairstyles.