The use of beard oil on facial hair has become commonplace. It's a simple, quick, and painless habit that can have massive aesthetic benefits. But a question often asked is can you can use beard oil on head hair?
Yes, you can use beard oil on regular scalp hair. But it would be foolish to deny that beard oil is different to hair oil and to believe that the results would be the same. In short, using beard oil incorrectly on hair can lead to a greasy, oily appearance. It can also be a waste of money, as beard oil is generally more expensive than regular hair oil. But in terms of safety, as beard oil is often gentle and infused with purely natural ingredients, there would be no problems using it on the strong and tough skin of the scalp.
What I'm going to do is talk about this issue in more detail. I'll first briefly talk about the differences between beard hair and head hair.

Then, I'll talk about the differences between beard oil and hair oil.

Finally, I'll list three things I noticed after using beard oil on my hair for ten days in a row.
If you're interested, check out my most recommended beard trimming and grooming products of the year (including beard oil).
Let's get to it.
What's The Difference Between Beard Hair And Head Hair?
Without going into too much detail on the science, it's important to understand that they are different. The best way of starting to understand this is to ask yourself why you had head hair as a child but didn't have a beard?
That's true, but not entirely true. You did have hair on your face as a young one, but it was vellus hair – short, light, and so fine you can't even see it.
As you hit puberty, your androgen levels (including testosterone levels) boost, which converts this hair into terminal hair. Terminal hair is thicker, coarser, and much more visible.
This is why your beard hair, and the hair on much of your body, is thicker, and wirier than the hair on your head.
How Is Beard Oil Different To Hair Oil?
In short, they differ in consistency and usually smell.
Beard oil is thicker in consistency than hair oil. This is to account for the difference in texture. Again, beard hair is thicker and coarser than scalp hair.
Beard oil also prioritizes scent more than scalp hair. As your beard is so close to the nose, manufacturers are a lot more bothered about the smell of it than they are with hair oil.
Hair products can have harsher chemicals infused. This because scalp skin is a lot tougher than facial skin, and can tolerate it. The scalp also produces a lot more natural sebum than facial skin, adding an extra layer of protection.
But beard oils and hair oils often have a lot of similarities. They often contain moisturizing carrier oils such as argan, jojoba, and coconut oils. These oils act as a vehicle for essential oils such as cedarwood, eucalyptus, or pine.
So although the differences are important, the similarities can be used in your favor. Hair oil may be too harsh on your facial skin. But beard oil could be great to use on your head hair.
What I Realized After Using Beard Oil On My Head Hair
I tried using beard oil on my head hair once a day for ten days. Here's what I realized.
1. You need less beard oil to manage your head hair
Beard oil is often thicker, and scalp hair is always thinner. Using the same amount of beard oil that I do on my beard let to pretty awful results.
I usually use five drops on my beard. At the time of the test, I was rocking a pretty short beard. Applying this amount to my scalp hair led to a very oily appearance. It looked greasy and caused my hair to clump together.
This led to my scalp hair looking patchy, with the thin parts looking so much thinner.
Scalp hair is relatively thin, and so much easier for beard oil to work through than beard hair. Having foolishly not anticipated this initially, those five drops led to a lot of excesses.
The second time, I used two drops – just under half. This was great. My hair looked moisturized and nourished, as opposed to greasy. Running a boar bristle hairbrush through afterward made it look even better.
The beard oil was evenly distributed across the scalp, and it helped to un-clump any clumped up bundles of hair.
It was left with a slick shine that wasn't overbearing or uncomfortable.
The learning point was this – if you're going to use beard oil on your head hair, use around half as much as you would for your beard.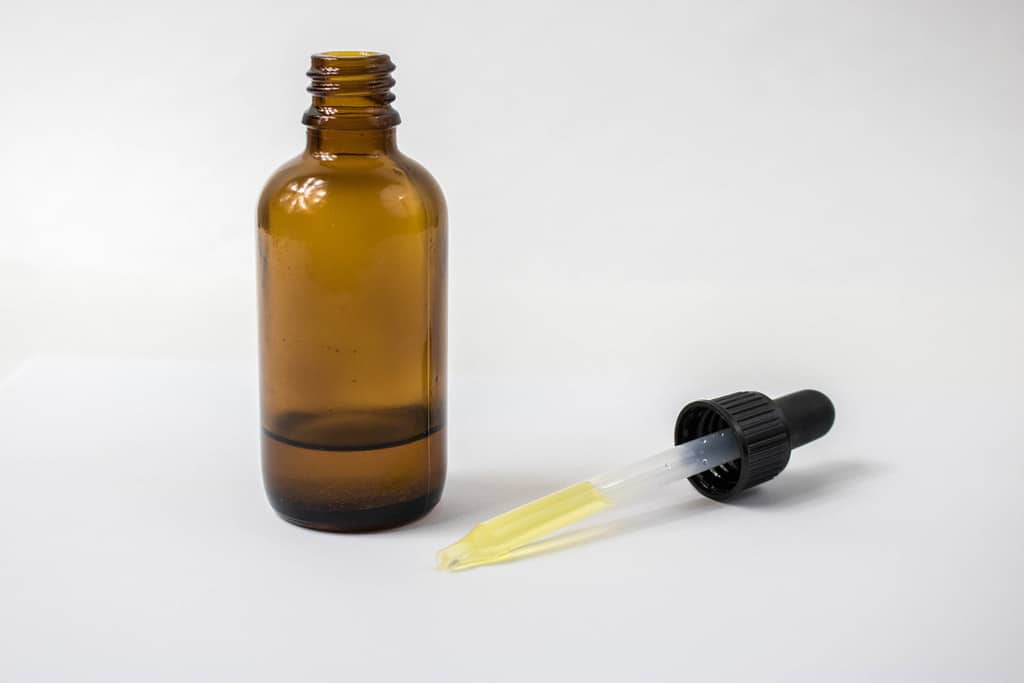 2. It may not be the smartest way to spend money
Beard products aren't cheap. They aren't expensive, but they aren't cheap.
Beard oils are generally more expensive than hair oils, partially because it's a much more niche market with big players in the game.
As I was applying beard oil to my hair, it suddenly occurred to me. Although I was using only a couple of drops, I was working through my beautiful bottle of beard oil faster than I would have liked. After all, I was also using it for my beard as per usual.
I've used hair oils before, and they work. They also lead to the same healthy shine, the same moisturized and soft texture, and the same reduction in dandruff.
If the benefits are the same, why would you not just buy a little bottle of hair oil that costs less?
Your beard needs the gentle touch of beard oil. Hair products are just too harsh. It just makes more sense to reserve that precious liquid for the thing that needs it the most – your beard.
Over time, this will most likely save you money and you'll thank yourself for it.
3. It's completely safe
Although I was pretty confident of this, there was just no way of knowing without testing it out first.
The uncertainty led me to ask myself whether there was a reason more people didn't do it. Would it harm my scalp in any way? Would it cause hair loss?
It was completely illogical, but I just didn't have enough evidence to put my mind at rest.
There was no harm done by using beard oil on my head hair. In fact, it actually looked pretty great. Very similar to when I used an argan-based hair oil infused with eucalyptus.
It was soothing, moisturizing and had the added benefit of smelling great. Yes, beard oil smells better. Although I found it hard to smell it myself, with the scalp being so far from the nose, it did get good reviews.
Frequently Asked Questions
Can Beard Oil Stimulate Growth Of Head Hair?
No. Trust me, if it did it would be worth a lot more money. Scientists are working around the clock to come up with a cure for male-pattern-baldness. It's a billion-dollar solution.
There's not much evidence to suggest that beard oil stimulates the growth of beard hair either. It isn't a benefit that I focus on.

At no point have I noticed an increase in the rate at which my beard grows after using beard oil.
Beard oil has revolutionized beard grooming – just not for this reason.
Can I Use Hair Products On Beard Hair?
This one I've already kind of answered. But just to emphasize it, no you probably can't.
Hair products are often harsher than beard products, as scalp hair can handle it. Using any hair products (not just oils) on the beard can affect the integrity of the beard hair, as well as the skin underneath.

It isn't worth it.
Although a lot of the ingredients may be the same, beard oil was designed with the beard in mind. More importantly, with facial skin in mind.
Facial skin is sensitive and much more prone to irritation. Red, dry, angry-looking skin can draw unwanted attention away from a beard you may have worked very hard on.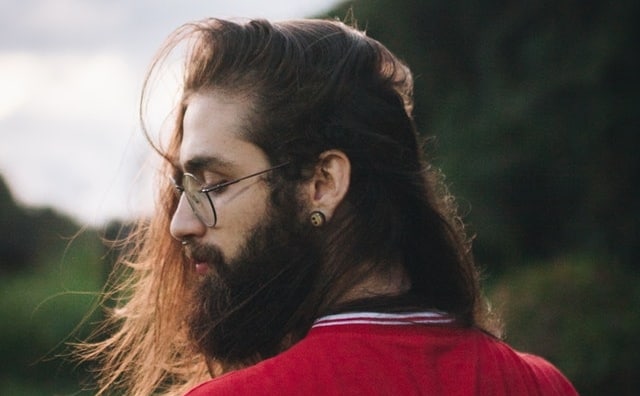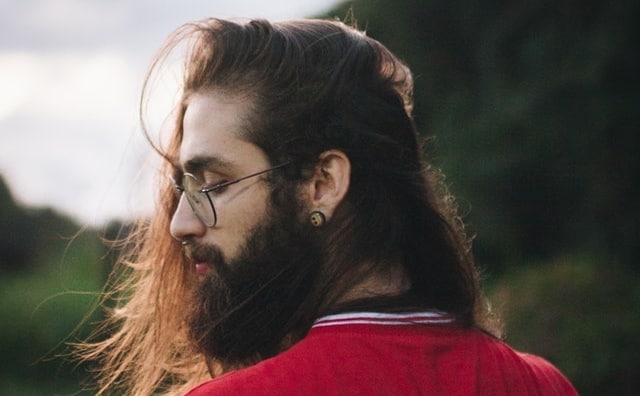 Conclusion
To sum it all up, yes, you can use beard oil on head hair. If you use the correct amount for your particular hair without making it look too heavy, it can look pretty great.
It's also completely safe, and there's no reason whatsoever to think otherwise. Beard oil soothes more than it irritates.

Regardless, scalp skin is so tough that beard oil couldn't do any real damage.
But the question is, would I continue to do it long term? No, I wouldn't. It just doesn't make sense from a consumer's perspective. Beard oil is precious and more expensive than hair oil.
I'd rather save it for the beard and buy a cheaper bottle of hair oil for the hair. The beard oil lasts longer, my hair gets the same benefits from hair oil, and everything is good.
Hopefully, that clears up a question asked more often than you might think. Try it out to see for yourself.