Quiffs are extremely versatile. Whether it's messy, short, neat, or long, you'll always know you've got options. You're about to see some phenomenal examples of side-swept quiffs done right.
It's always a safe bet.
One of those styles that may not be all that adventurous, but will look suave and sophisticated each and every time.
That's the beauty of it.
Before we launch into the pictures, let's briefly discuss what the style actually consists of.
Let's get to it.
What Is A Side-Swept Quiff?
A side-swept quiff is a variation of the quiff where the forelock (hair above the forehead) tilts to one side or the other.
It really isn't any more complicated than that.
A lot of men find that their quiff leans to one side or the other in any case, particularly when the hair is a little thinner.
Styling a side-swept quiff may simply mean exaggerating this natural tilt to one side and setting it in place.
But even within this narrow subset of quiff styles, you've still got plenty of options to choose from.
There are many, many different variations you could potentially select for yourself.
It's time to take a look at some of the best of them.
6 Great Side-Swept Quiff Styles
Here's a nice little source of inspiration for you. There's a great chance that one of these will be the one that calls out to you.
1. Slicked Side-Swept Quiff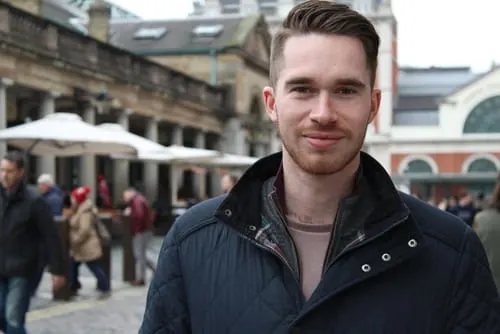 This "wetter" texture can be achieved through the use of a styling product with the right amount of shine.
A pomade or gel would usually be more appropriate than a clay.
The comb-over to the left is a great way to keep longer hair tidy.
Instead of keeping the hair flat, adding some vertical height above the forehead in the form of a quiff elongates the face and makes it look more oval-shaped overall.
The layered and textured appearance of the quiff can be achieved using a comb.
Overall, a sophisticated variation that's definitely worth trying.
2. Wavy Side-Swept Quiff
The full and wide appearance of this quiff is a nice way to frame the top of the face.
Although the wetness here might be a little misleading, the same broken, separated texture of the quiff can be achieved by working it to the side using your fingers.
Never underestimate just how much you can achieve by working the quiff with your fingers; no combs or brushes necessary.
You'll be able to achieve textures that would never otherwise be possible.
This is also a great example of just how good stubble can look with a side-swept quiff.
3. Neat Side-Swept Quiff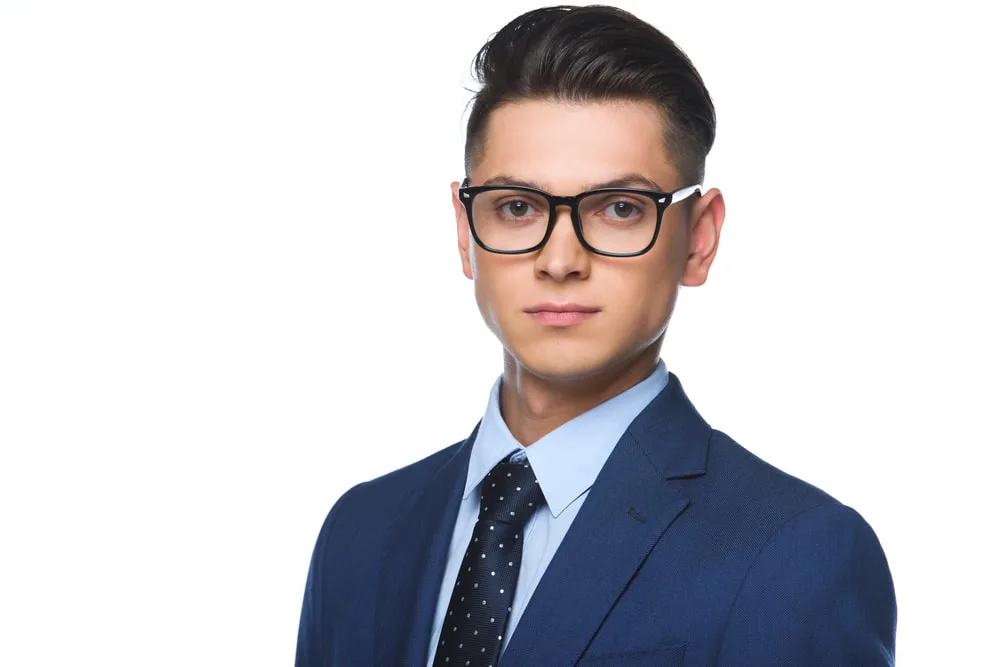 You may want to keep it neat.
No fancy textures, waves, or comb-overs.
This quiff style has volume but not so much that it draws attention. It's subtle, elegant, and sleek.
It's been swept to the left. The neat and full appearance can be achieved using a round brush and a blow dryer.
Finish off by using a small amount of styling product to keep it in place. A matte-finish clay would be a nice touch.
4. Small Side-Swept Quiff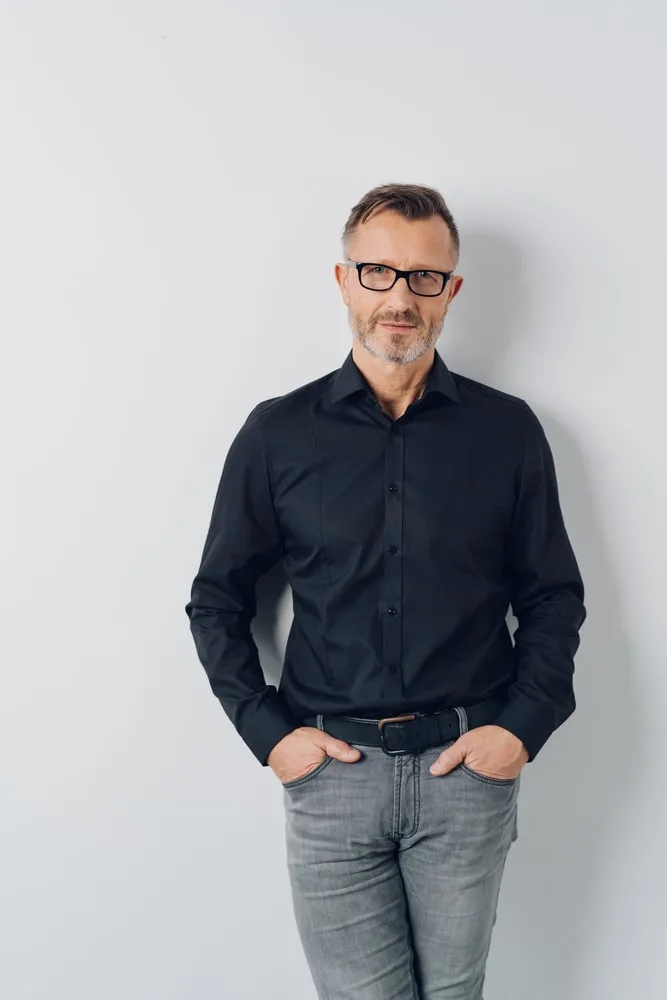 Minimizing the height of the quiff is sometimes worth doing.
Sometimes, you may not want much vertical height. It keeps it tidy and avoids elongating the face more than you might want to.
Using a round brush to curl the top of the quiff while blow-drying backward and to the side is a good way of achieving this.
This picture is also a good example of how glasses are a nice way of adding balance. It may not be relevant to all of you, but it's something worth noting.
Wherever possible, adding contrast is often effective. The elongating effects of the quiff are contrasted by the glasses.
Being intentional with this sort of contrast is a great way to up your style game.
5. Sleek Side-Swept Quiff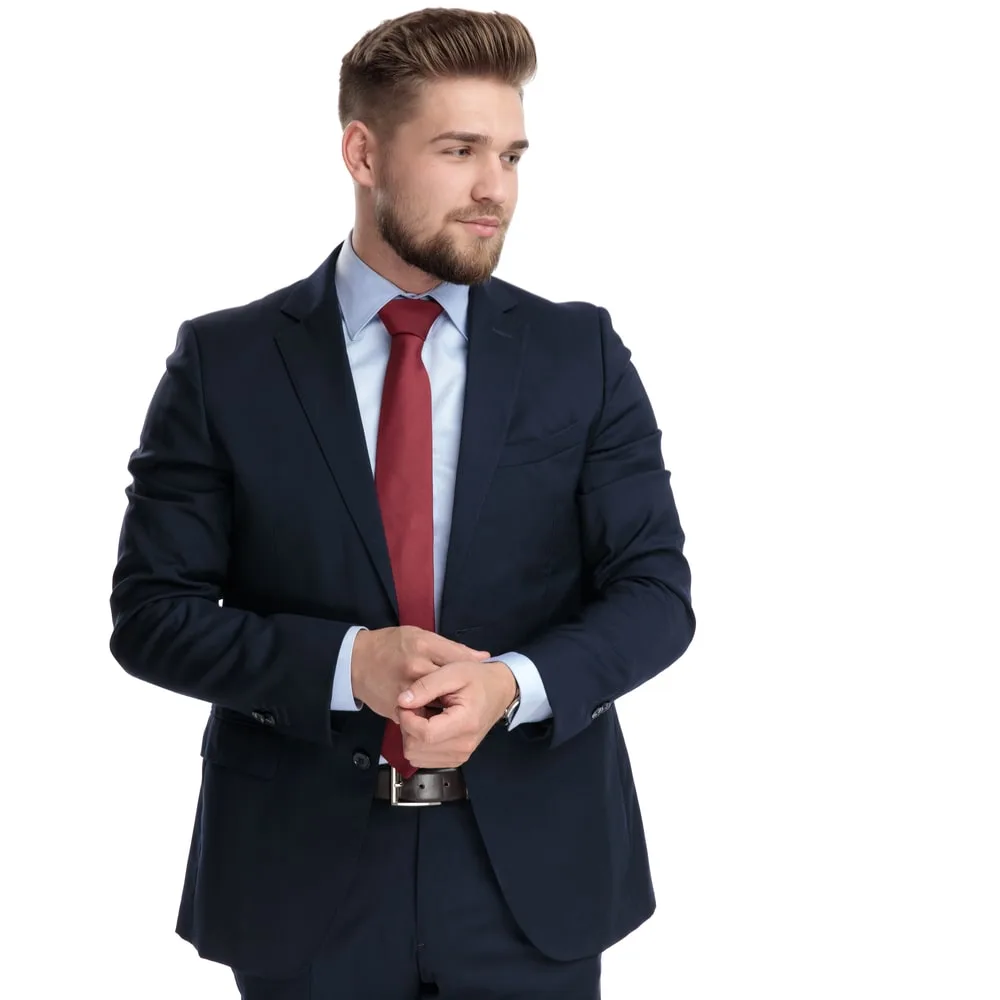 If you want to keep this very sleek indeed, you've got the option of carefully sculpting the quiff so that not a single hair is out of place.
It looks very intentional and suave, but may not be for everyone.
It's relatively high-maintenance. You'll need a styling product with a pretty strong level of hold.
Once again, this "wet" finish will require the right type of pomade or gel.
If you're looking for an incredibly clean finish, this may well be the one for you.
6. Messy Side-Swept Quiff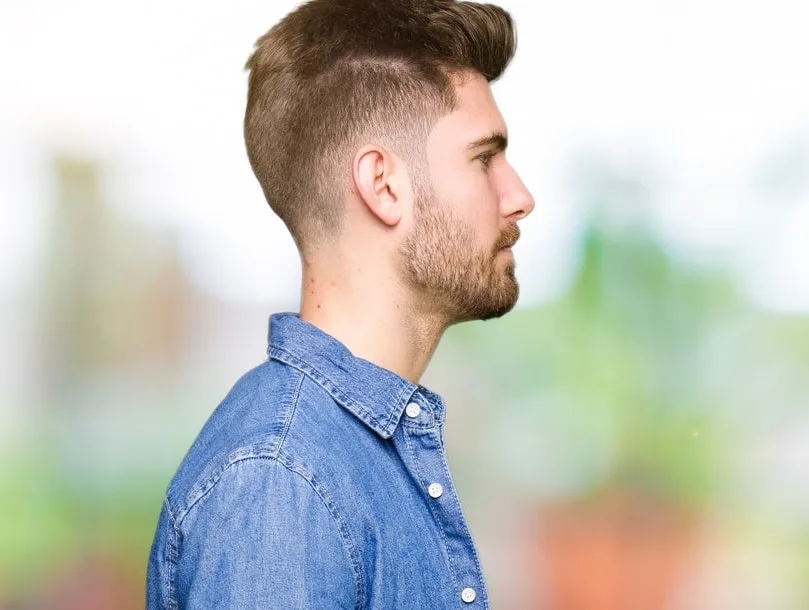 This one very nicely contrasts the ultra-tidy one before it.
The gloriously messy and tousled side-swept appearance isn't as easy to achieve as you might initially think.
It's all about getting the right amount of mess. Not too much, but not too little.
Keeping the sides and back short and neat is often best here because it prevents the hair from looking to0 out of control.
The tousled look is best achieved by working it using your fingers.
Clays and pastes are great matte products that can help you achieve this texture while also producing lift and volume.
As you can see, the hair further back and behind the quiff isn't flattened. Instead, it's also been gently tousled without taking too much attention away from the quiff.
Conclusion
There you have it.
As I mentioned, there are plenty to choose from.
Experiment regularly and find out which variation is the one for you.
Enjoy.
Ready Sleek founder. Obsessed with casual style and the minimalist approach to building a highly functional wardrobe. Also a fan of classic, vintage hairstyles.