The quiff with beard look combines a timeless yet fashionable hairstyle with facial hair that can accentuate a man's most striking features.
Versatility is key to this look's success. It will turn heads at the weekend, but it won't raise any unwanted eyebrows in the workplace.
There's a quiff and beard combo to suit just about any man, regardless of your face shape or hairline. Depending on your personality, you can also make this look as daring or understated as you like.
What Is The Quiff With Beard Look?
A quiff can be defined quite simply as a forelock that's been combed upwards, away from the forehead. This is the common characteristic of any quiff-based hairdo, but there are a number of variations.
The hair on the sides and the back of the head will often be cut much shorter than the hair on the top of the head. Fades, undercuts, and scissor cuts can all be used on the sides and back.
The quiff itself will also vary in length. Compare a young Morrissey with a more recent version to see just how radically different a quiff can look depending on how long it is.
The best quiffs are often not the neatest. Quiffs should be somewhat unique, slightly changeable, and more about attitude than conformity.
That's where it differs from a pompadour where precision is favored. A quiff shouldn't be coated in pomade like a pompadour either.
Combining a quiff with a beard is an excellent choice for a modern man. Why? Because facial hair helps to add a masculine dimension to a man's face.
It can also add shape or definition to a man's face. For men with receding hairlines, a beard is beneficial as it can even counteract a larger forehead by reducing the amount of skin on show.
5 Great Quiff Styles With Beards
Let's get to the fun part. Try these out for yourself – experiment regularly until you find the perfect fit.
1. Wavy Quiff With Short Boxed Beard
For men with wavy hair, this mid-length quiff is an excellent choice.
The textured, almost surfer-style quiff adds a casual dimension to the look. And it's perfectly set off by the short boxed beard that complements a strong, well-defined jawline.
Men with a triangular or square face shape, perhaps with angular features, can benefit the most from this look. The beard will accentuate your cheekbones, while the textured, wavy quiff can add more shape to your face.
Volume is integral to creating a wavy quiff.
Blow-dry your hair while teasing waves into it. Sea salt spray can be a handy product to naturally add texture to your locks. You want to try to avoid adding any heavy gels or pomades to your hair.
Pomades and waxes may be too heavy and might weight down the quiff, especially if you've got thin hair.
Clays and pastes, on the other hand, are great for adding lift, volume, and texture. Ideal for wavy quiffs.
The short boxed beard is relatively low-maintenance. Just keep the hair on your cheeks trimmed. A fade is possible if you're confident with your trimmer.
2. Quiff With High Fade And Long Beard
This look is made for men with oval faces.
A high fade combined with a short quiff ensures that your face avoids becoming too narrow, while a long beard can add a subtle roundness to your face too. If your chin is on the smaller side, then a long beard can counteract it, giving you a more powerful-looking jawline.
Men who wear glasses will want to combine this look with wide frames. Done correctly, this look can have a bohemian, arty feel to it, while remaining indisputably masculine at the same time.
Regular trips to the barber will be required to keep the high fade tight.
The quiff is a little shorter with this style, so after blow drying, you'll want to add a small amount of product to the hair to keep it in place.
A long beard requires TLC for it to look its best. Invest in some beard oil, beard shampoo, and a quality boar bristle beard brush.
3. Side Swept Quiff With Light Stubble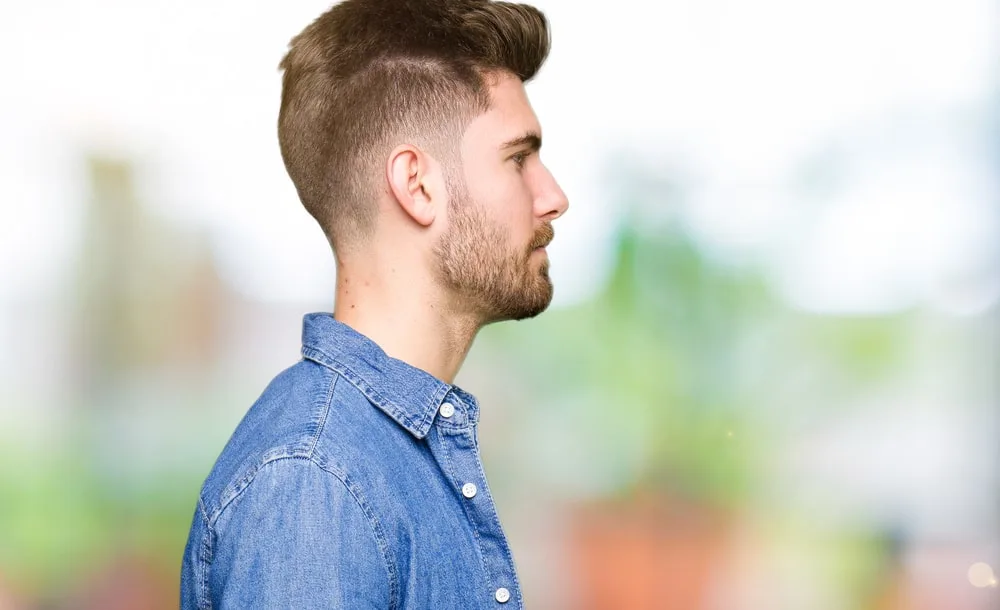 A side-swept quiff with light stubble is a low-maintenance look that is perfect for square-jawed men.
Instead of hiding your desirable jawline behind a long, bushy beard, just keep your stubble trimmed at around five days' growth. The side-swept quiff will soften the sharp features that tend to come with a square jawline. This look is both classic and modern at the same time.
This look doesn't require a lot of maintenance. But you do need to be vigilant.
Keep your stubble looking neat.
If you don't trim your stubble every few days then it will quickly look like you're neglecting your grooming duties, and this could lead to some comments from your coworkers.
4. Neat Quiff With Light Stubble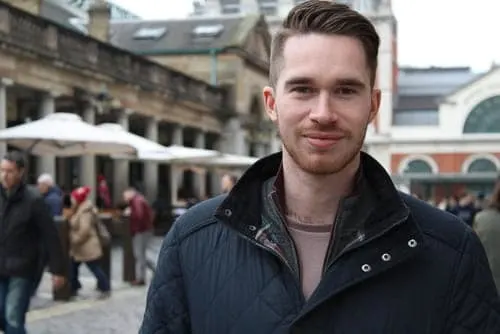 This quiff is neat but not conservative. It allows a man to express a sense of his personality without needing to ruffle any feathers at the workplace.
Without stubble, then a neat quiff can run the risk of creating a clean-cut impression. Adding the stubble to a neat quiff instead creates a cultured, smart look that will suit men of all ages.
There's no need for constant visits to the barber with this quiff either. A scissor cut is usually favored on the sides and back with a smart quiff like this one, which means that the hair can grow out more naturally than with an undercut or fade.
To keep your stubble looking healthy then you should treat it with a beard oil each morning after showering.
Make sure to shave the stray hairs on your cheeks. It's important to shave beneath the neckline so that it stays as neat as your quiff.
5. Textured Quiff With Short Boxed Beard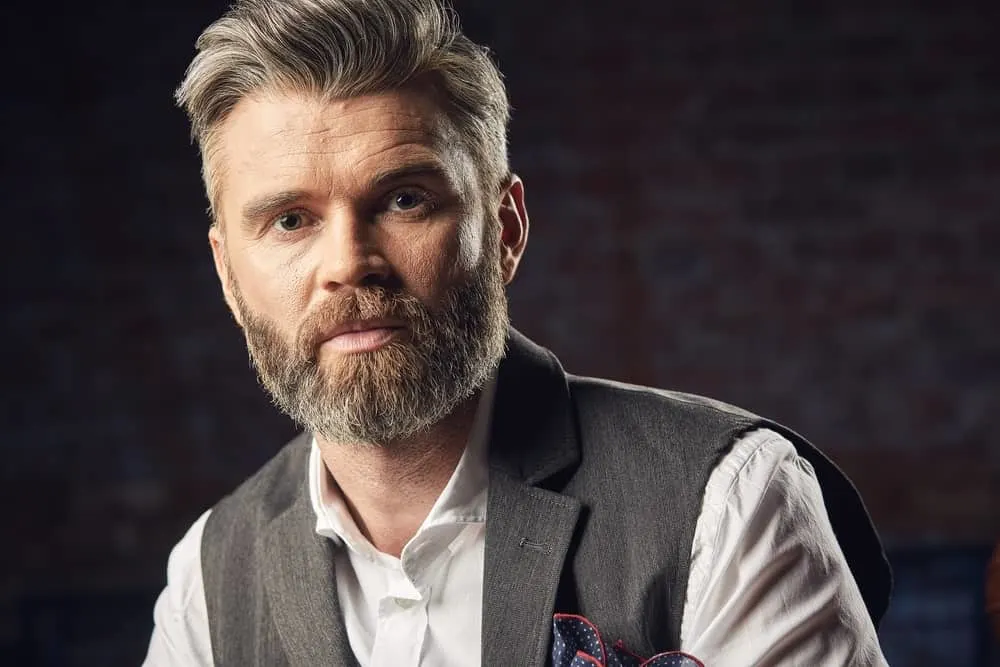 If you're a man with a round-ish face, then this look is perfect for you.
The quiff and beard create the effect of a longer, more oval face.
Conclusion
To know if a haircut will stand the test of time, imagine yourself twenty years into the future, looking at yourself with the haircut in question.
A quiff will always look good. There's no chance of your future children or grandchildren rolling their eyes when looking at a photo of you with a quiff.
It's a classic hairstyle that comes in a variety of styles to suit face shapes of all types.
Combining this hairstyle with the right beard can create a look that brings out your best features, as well as your personality.
Ready Sleek founder. Obsessed with casual style and the minimalist approach to building a highly functional wardrobe. Also a fan of classic, vintage hairstyles.